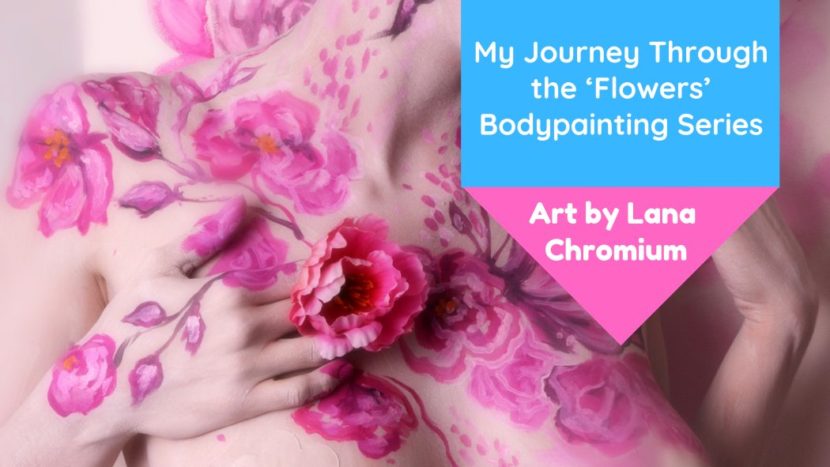 The Inspiration Behind 'Flowers' Series
Hello, lovely souls. Today, I am thrilled to share with you an exploration of my artistic journey as we traverse through my 'Flowers' bodypainting series.
Pink Peony Bodypaint: Graceful Trendsetter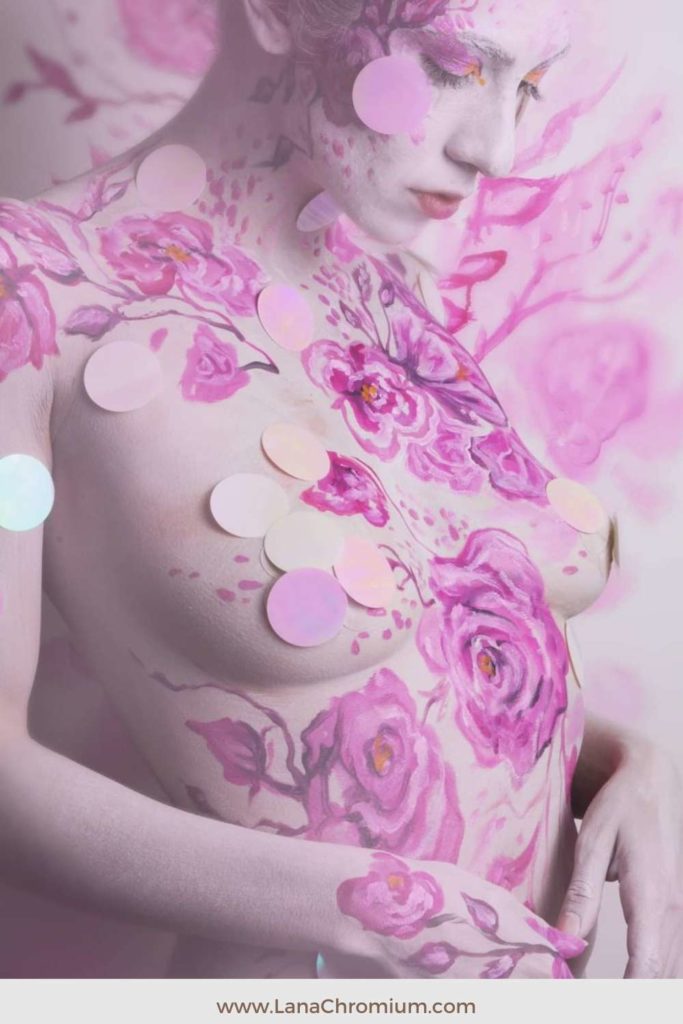 We begin with a sweet dive into the tenderness of the pink peony, a symbol of femininity and grace. On this canvas of skin, I've aimed to capture the enchanting allure of this flower, painting each petal with love and passion.
Passionate Embrace: The Red Roses Bodypainting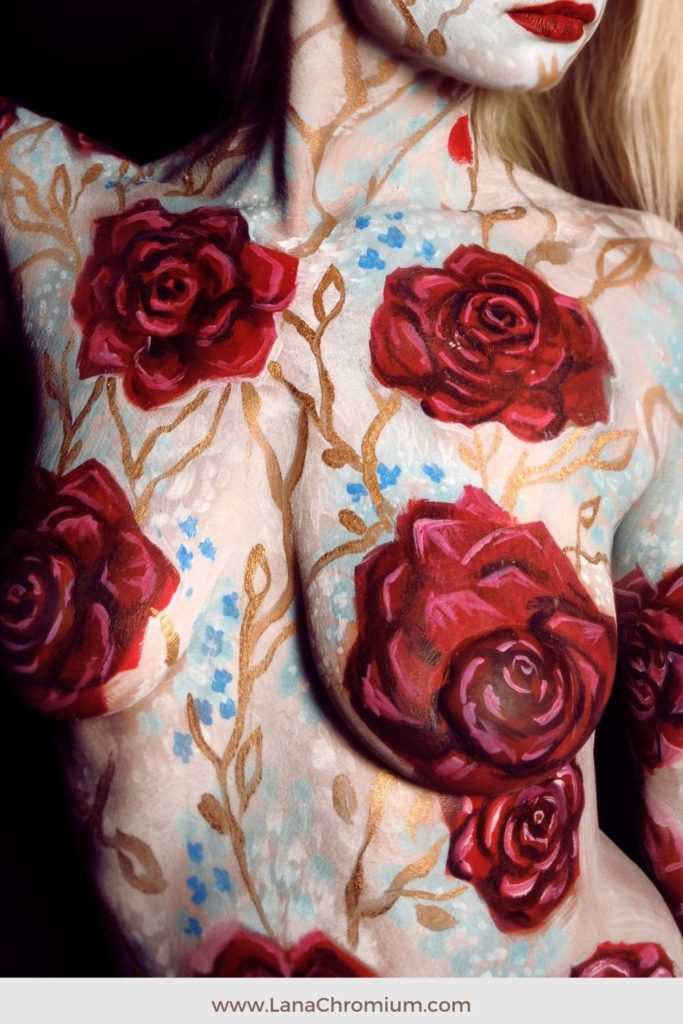 Our journey continues with the passionate emblem of love – red roses. With each stroke, I've tried to reflect the depth and seduction that these crimson blooms embody. This artwork goes beyond aesthetics, inviting you to feel the emotion it conveys.
Spring Serenade: Purple Lilacs in Full Bloom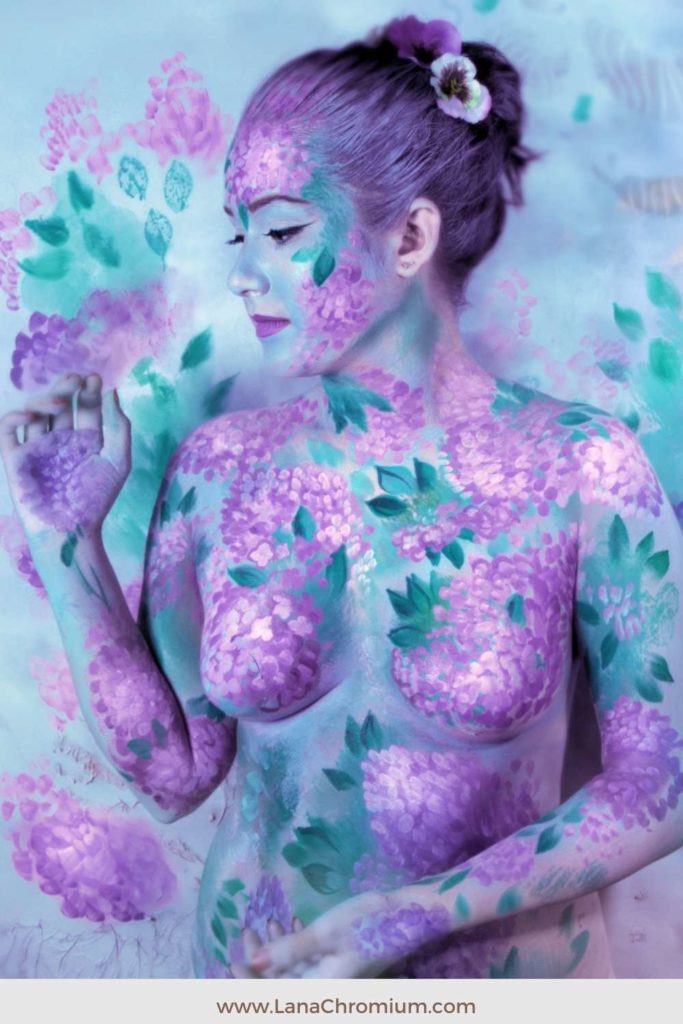 Next, we stroll through a fragrant spring garden filled with purple lilacs. I have poured the first flush of love into this piece, reflecting the delicate elegance that these blossoms stand for.
White Orchids Bodypaint: Exotic Beauty in Vogue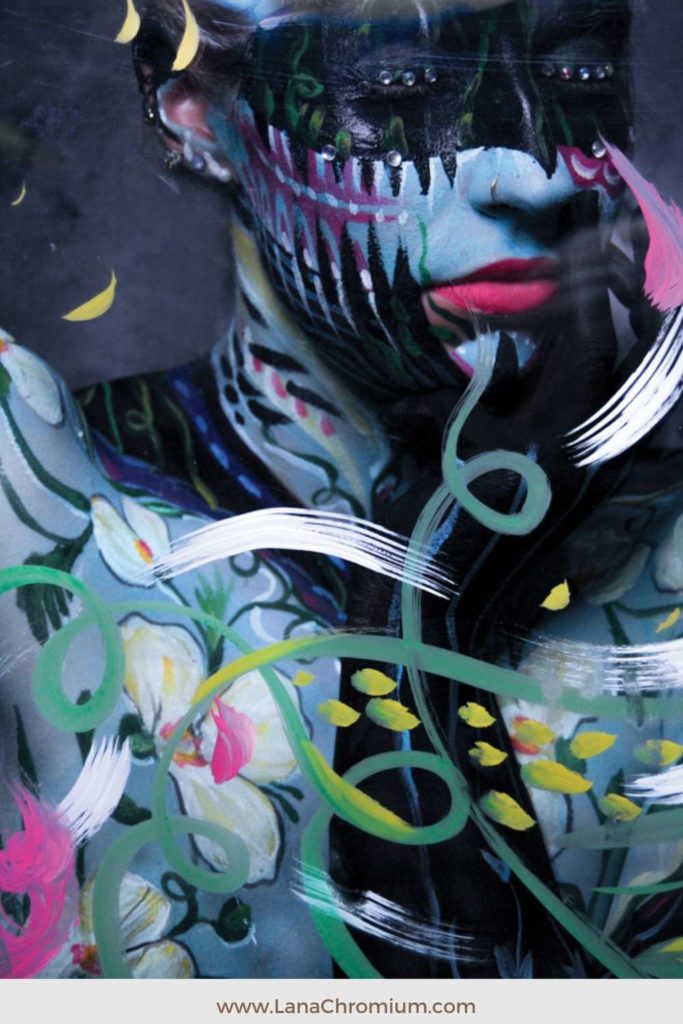 As we move along, we meet the exotic white orchids. This piece mirrors purity and sophistication, a tribute to the captivating charm of these stunning flowers.
Bold and Fiery: The Red Poppy Bodypaint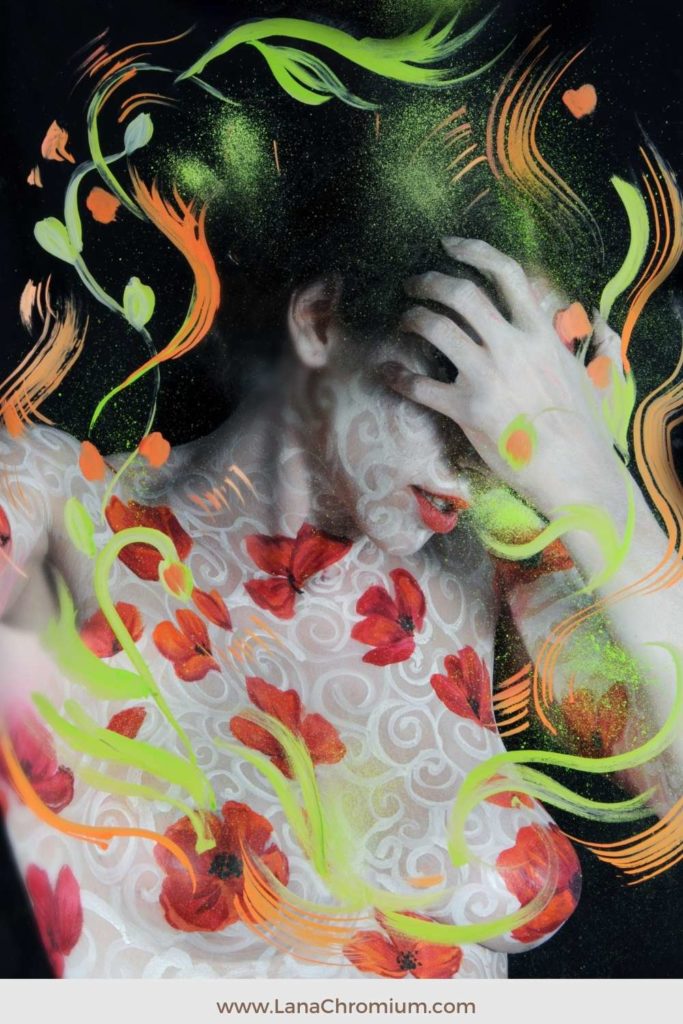 Our path then leads us to the vibrant fire-red poppy. I wanted to celebrate this bold bloom that stands as a symbol of remembrance. The result is an artwork alive with a fiery passion.
Sunflower Bodypaint: A Radiating Trend of Joy
The journey wouldn't be complete without a touch of sunny positivity. So here's my rendition of the radiant sunflower, an emblem of joy and warmth, radiating happiness in every stroke.
Bouquet of Lilies Bodypaint: Elegance in Trend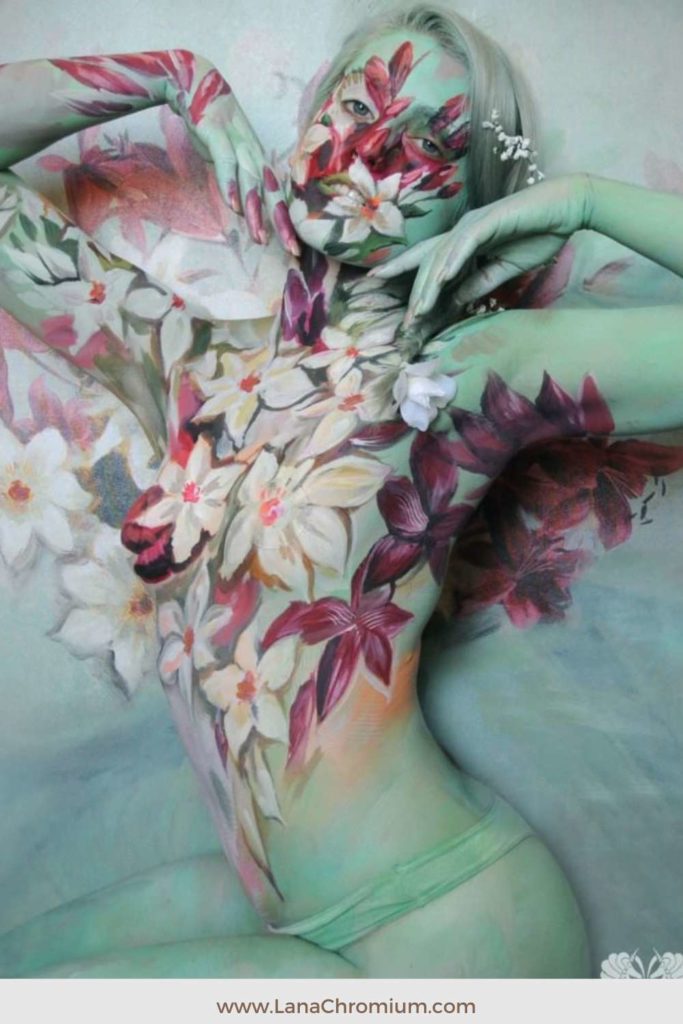 Finally, we reach a bouquet of lilies, representing refined beauty. Painting this was like orchestrating a symphony of colors and textures, each lily contributing to the overall harmony.
The Wild Charm: Field Flowers Bodypainting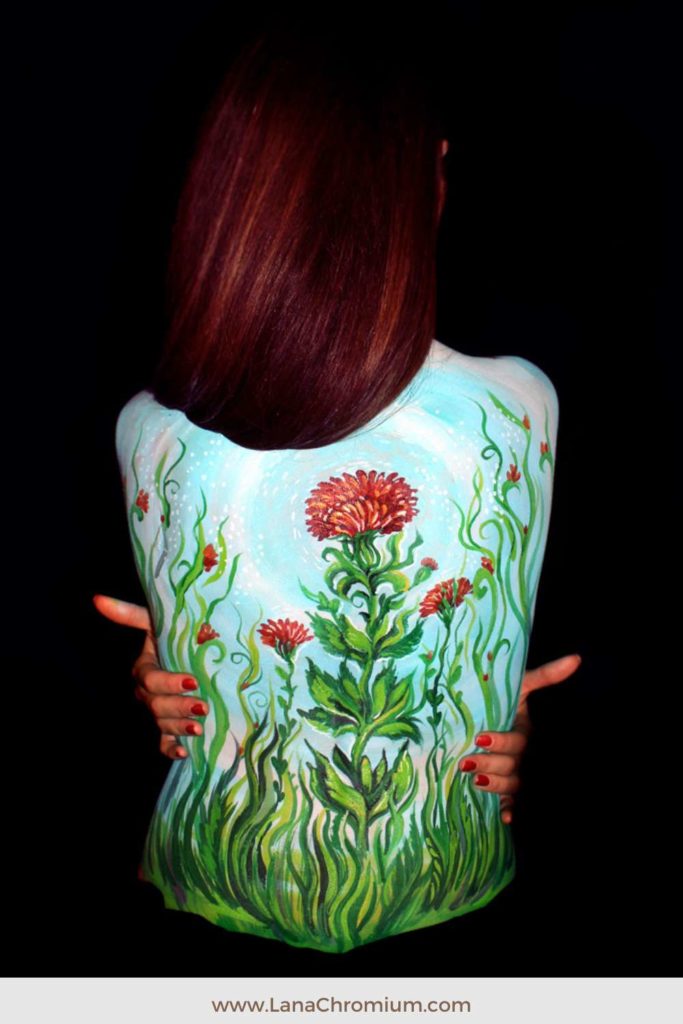 As we delve deeper into the realm of field flowers, we find ourselves in the fiery embrace of the red field flower. The intense color of this wild bloom commands attention, drawing the eye to its untamed beauty and passion. In this piece, I've sought to imbue the model's form with the same vibrant spirit.
Bodypainting: A Canvas Beyond Artistic Expression
Bodypainting is more than just an artistic expression; it's a transformative journey, empowering individuals to view their bodies as living canvases. It encourages self-expression, boosts confidence, and can be a therapeutic experience. Whether for a photoshoot, a performance, or a personal exploration of self-expression, I'm here to guide you through this beautiful experience.
If my journey through the 'Flowers' bodypainting series resonates with you, why not consider embarking on your own body painting journey? I'm available for bodypainting services and can travel to make your bodyart dreams come true.
Join me and let's create blooming masterpieces together. Get in touch with me today!
The Journey Continues: A Personal Invitation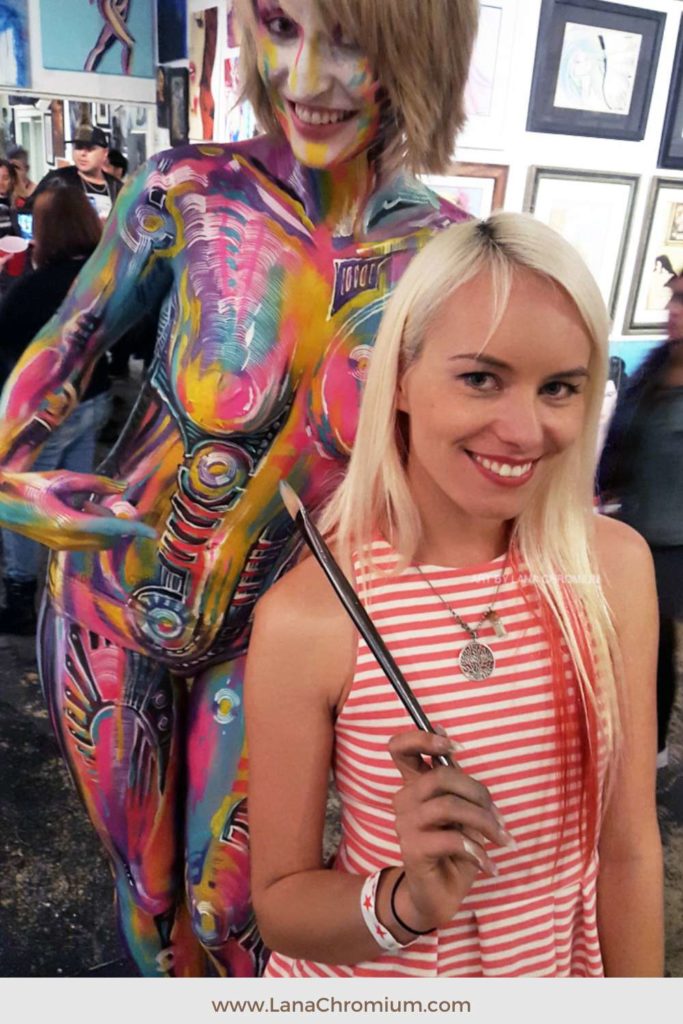 Through this series, I hope to inspire others to celebrate their uniqueness, to find their bloom, and to appreciate the beauty in themselves and in the world around them. If you're moved by this, consider experiencing the transformational power of bodypainting firsthand. I'd be delighted to work with you, to bring your ideas to life, and to help you find your bloom.
The Latest Craze Floral Bodypainting as a Viral Trend
Bodypainting Rises in Popularity
Right now, we are witnessing a unique form of self-expression rise in popularity – bodypainting. It's not just a fleeting trend, but a burgeoning art form that allows individuals to turn their bodies into living canvases.
Exploring More Than a Trend
Bodypainting has become a vibrant, creative outlet for people to express their individuality and artistic vision. As more people discover this art form, they're not just getting painted, but they're embracing an entirely new way to share their narratives.
Creating Lasting Memories Through Photos
The beauty of this is captured in photographs that freeze these transient works of art in time, transforming them into lasting memories. These images are then shared across various social platforms, allowing the artistic expression to reverberate within the digital sphere.
Celebrating Identity and Diversity Through Bodypaint
As we dive deeper into this trend, we see bodypainting not just as an art form, but as a celebration of identity, diversity, and the power of self-expression.
Expressing Yourself Powerfully with Bodypaint
So why not join in on the trend? Get painted, get photographed, and let your body tell its own vibrant story.
Join and Shape the Bodypainting Trend