Hi guys, excited to share with your our play day in the studio. This time to spice up contortion we added GLITTER 🌌 everything is better with glitter, right? At least for me 🙂
We used biodegradable glitter & baby oil gel. Yes this is the trick to make it stick to the skin.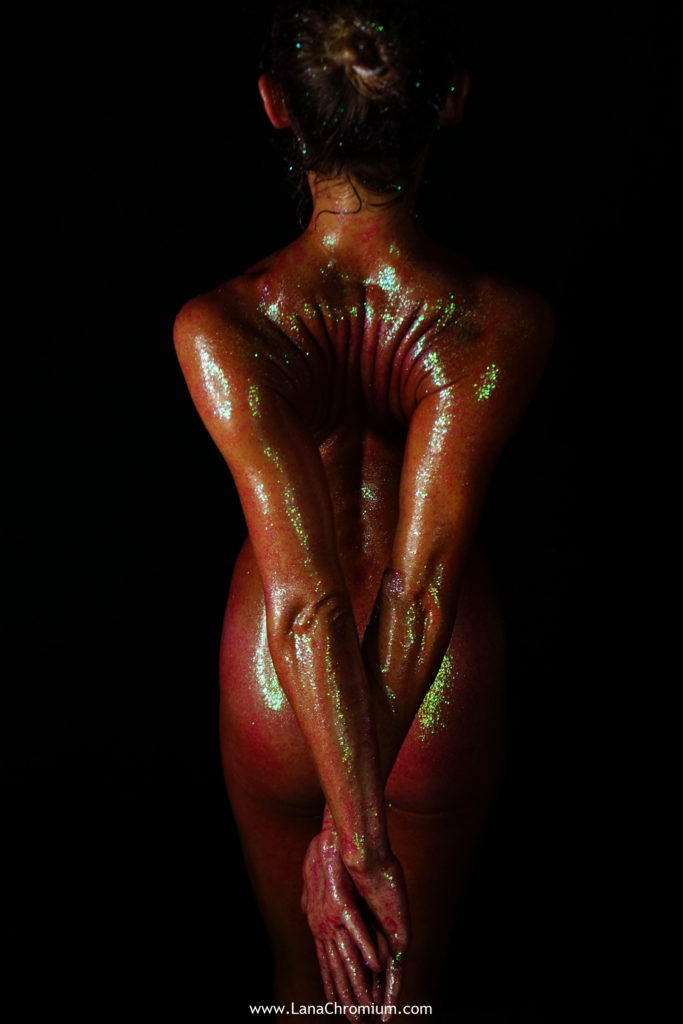 Hope you enjoyed watching Cassanna sparkle.
Cassanna amazing contortionist her Instagram @cassanna_way
Glitter body painting application and photography by truly yours Lana Chromium. Find me on Instagram @lana_chromium.
SEE MORE EXCLUSIVE CONTENT FROM THIS SHOOT ON MY PATREON. CLICK TO SIGN UP!
WATCH SECOND EPISODE OF "CONTORTION & BODYART" ON YOUTUBE
Thank you for reading my blog!
Stay inspired!
XOXO
Lana Chromium
---
SIGN UP FOR UPDATES ABOUT NEW ARTWORK