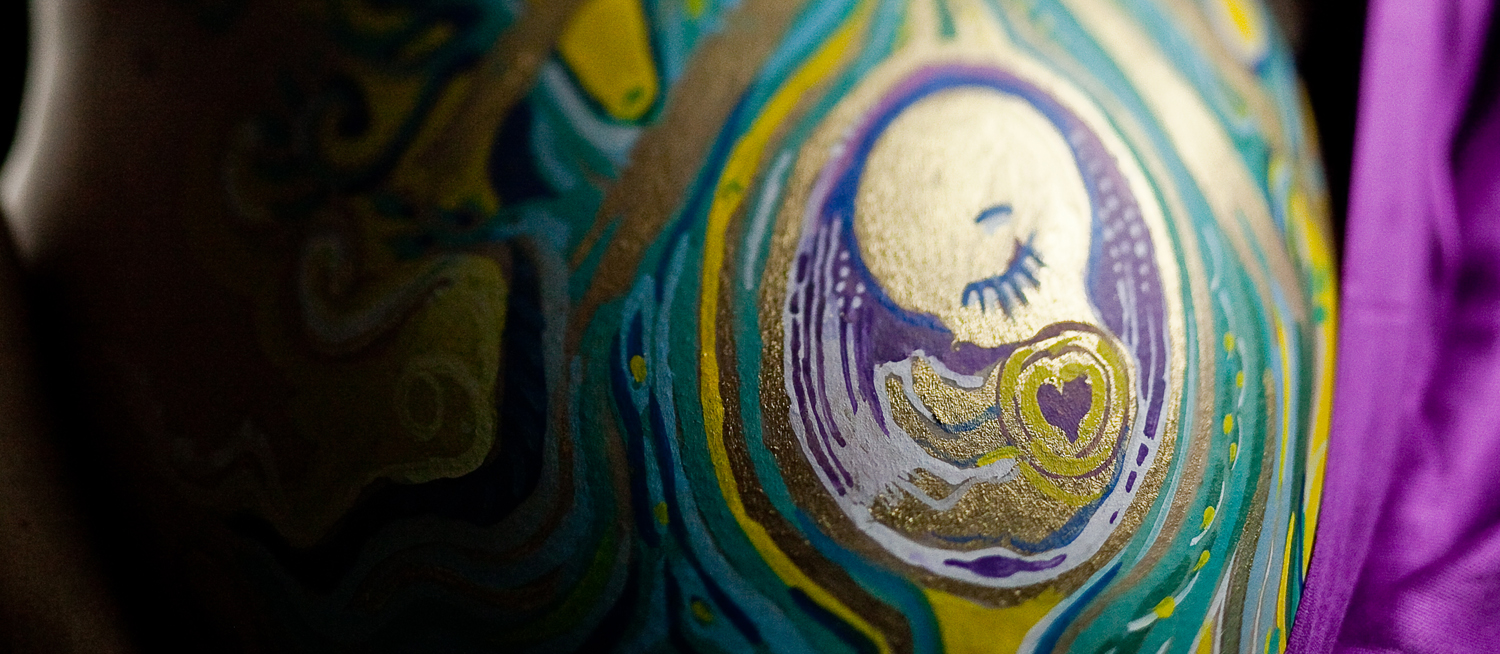 Maternity Babybump Bodypainting in San Diego CA | Bodypainter available for travel
Pregnancy belly painting is a beautiful and unique way to celebrate your pregnancy and capture that amazing moment forever.  Bellybump painting is growing increasingly popular. Lana Chromium works with each client to finalize a personalized belly design, and then uses FDA-approved, hypoallergenic body paints to create the painting on skin. Since the body paint is temporary (it easily washes off with water and soap), she takes professional pictures for the clients to keep the experience and memories oh photographs.
And that's what it's all about — remembering this moment in time and celebrating the bump. 
Relax for an hour as your belly is transformed, then Lana will take a photos to keep forever.
Check out the gallery below for maternity bodyart ideas!
The ideal time to have your belly painted is between 6-8 months, or when you feel most comfortable.
Come and visit our studio in San Diego CA. Lana can even come and visit you in the comfort of your own home. Or paint your babybump for your baby shower.
We can offer a bodypainting and photography package. Or you are welcome to do bodypainting only.
GIFT options available as well. Contact to discuss or check gift cards options.
Interested about rates? Rates are in the inquiry form below.
 Want to book your session? Please fill out inquiry form below for good start. Thank you!


---
NEW ARTSY OPTION FOR EXPECTING MOMS
BELLY CAST:
Cherish your special pregnancy journey with custom made & painted belly cast.This non-toxic, 100% baby safe way to make a mold of your adorable baby bump.
Once finished have fun displaying your cast in your home or have friends sign the finished product at your baby shower! This makes a great present for any new mom! /contact for rates/