Bodypainting Online Class for Couples with Lana Chromium
Welcome to an extraordinary experience that will not only ignite your creative spirit but also deepen the bond between you and your partner. In this blog post, we will explore the incredible benefits of bodypainting classes for couples. Prepare to embark on a transformative journey. Experience self-expression, connection, and artistic exploration that create lifelong memories.
GET IN TOUCH
Start Painting Together
Unleashing Creativity and Self-Expression
Bodypainting classes offer a unique platform for couples to unleash their creativity and engage in a shared artistic experience. As you immerse yourselves in the world of body art, you will discover a newfound freedom of expression. Through vibrant colors and intricate brushstrokes, you and your partner can bring your imaginations to life on each other's bodies. This creative outlet allows you to express emotions, ideas, and stories in a visually captivating and deeply personal way.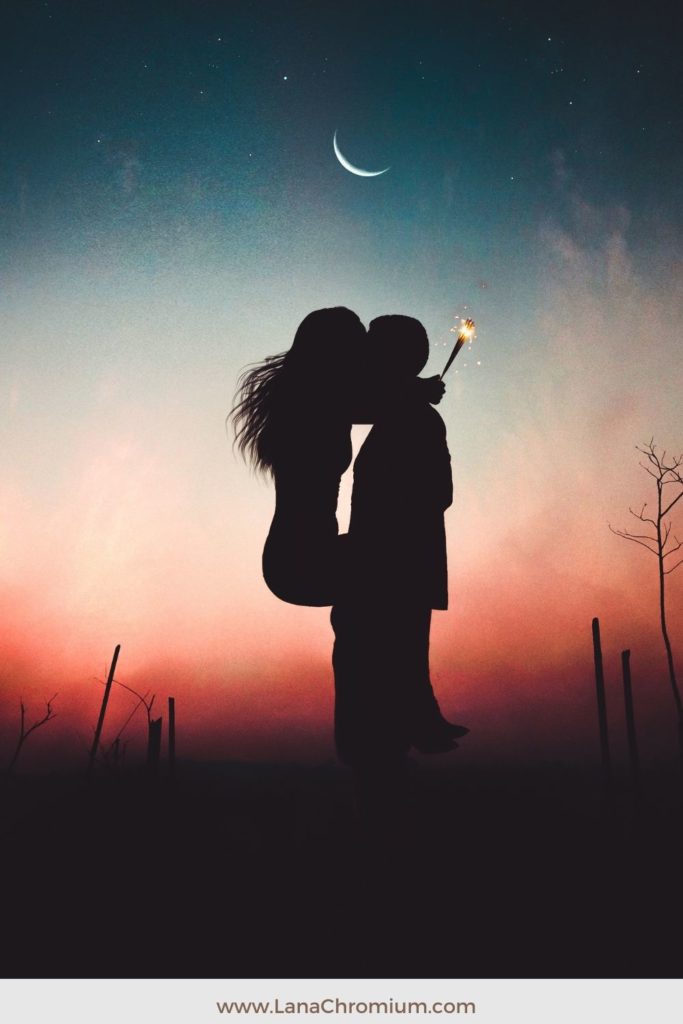 Engaging in a bodypainting class together requires trust and open communication. As you collaboratively transform each other into living canvases, you strengthen the bonds of trust between you. It's a journey of creativity and connection like no other. The process of bodypainting involves vulnerability and intimacy. It fosters a safe and supportive environment for exploring deep connections. It's an opportunity to discover new levels of closeness. The act of painting and being painted encourages open dialogue, active listening, and a shared sense of adventure.
Enhance your connection and create stunning art together with our Bodypainting Online Class for Couples, expertly instructed by Lana Chromium.
Revitalizing Date Night
Looking for a fresh and exciting date night idea? Bodypainting classes offer a unique twist on traditional activities. Instead of the typical dinner and movie, why not embark on a creative adventure together? It's an opportunity to break free from routine and experience something truly memorable. Bodypainting classes infuse excitement, playfulness, and shared exploration into your date night. It becomes an occasion cherished for years to come.
Elevate your date nights with an artistic twist in our Bodypainting Online Class for Couples, led by Lana Chromium, where you'll delve into the art of body painting together.
Promoting Mindfulness and Relaxation
Engaging in bodypainting requires focus and presence in the moment. As you delicately apply brushstrokes or feel the gentle touch of the brush on your skin, you enter a state of mindfulness.
The rhythmic motion and tactile sensations create a meditative experience. It allows you to escape daily life stresses and fully immerse yourself in the present moment. This shared mindfulness promotes relaxation, reducing anxiety and enhancing overall well-being.
Creating Lasting Memories
Documenting your bodypainting journey through photography creates lasting memories that you can revisit and cherish. The beautifully captured images not only serve as a reminder of your creative collaboration but also showcase the depth of your connection as a couple.
Check Out Youtube Video with UV Glowing Bodypainting For Couples
Capturing the Experience
To give you a glimpse of the mesmerizing journey in our UV bodypainting class for couples, we have curated few inspiring images. These showcase the captivating artistry and connection that unfolds.
Embarking on a bodypainting journey with your partner can be a transformative experience, fostering creativity, deepening your connection, and creating lasting memories. Whether you're seeking a unique date night idea or a spark-reigniting experience, bodypainting classes for couples offer a one-of-a-kind opportunity. It's a chance for self-expression and shared exploration.
Join us in our UV bodypainting class and unlock a world of artistic possibilities, where love, creativity, and connection intertwine in a truly unforgettable way.
Experience a unique bonding activity with your partner through our Bodypainting Online Class for Couples, guided by the talented artist Lana Chromium.
Are you ready to unleash your creativity and strengthen your bond through the vibrant and captivating art of bodypainting? Sign up for our online bodypainting class for couples today and embark on a journey of artistic discovery and shared connection. Let the power of bodypainting transform your relationship into a colorful masterpiece.
Embrace Creativity as a Couple
Create Lasting Memories
---
PREVIOUS BLOG POST: