1. MERMAIDS are definitely the number one choice! Mermaid makeup is taking Instagram by storm and we're calling it now: The ocean-themed, rainbow-fish-esque creations—complete with shimmering scales, an ethereal glow, and turquoise-hued shadows—will be everywhere for Fantasy Fest.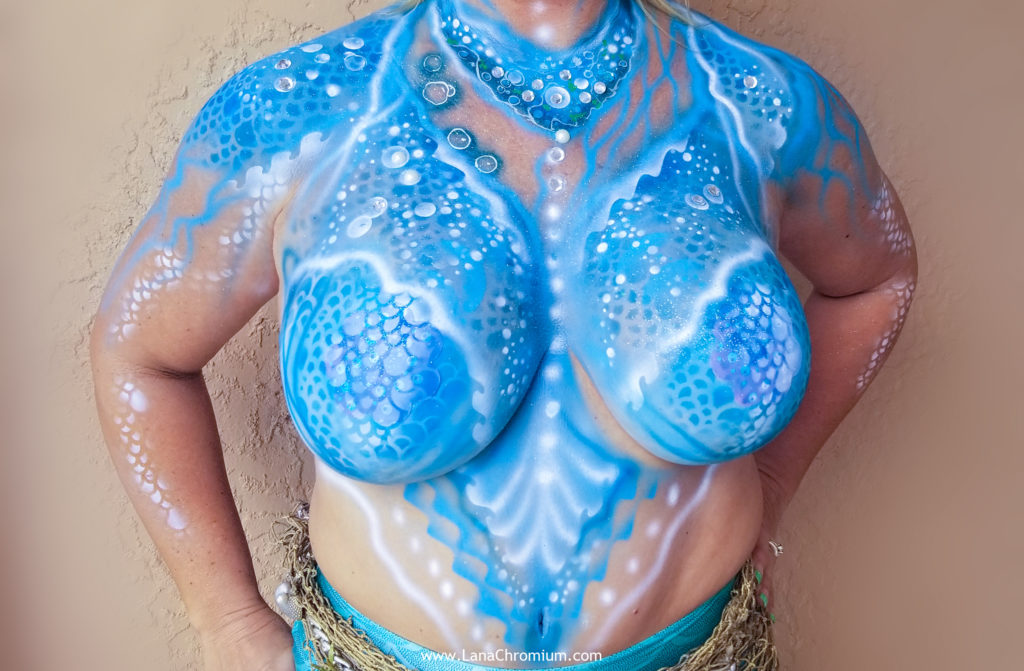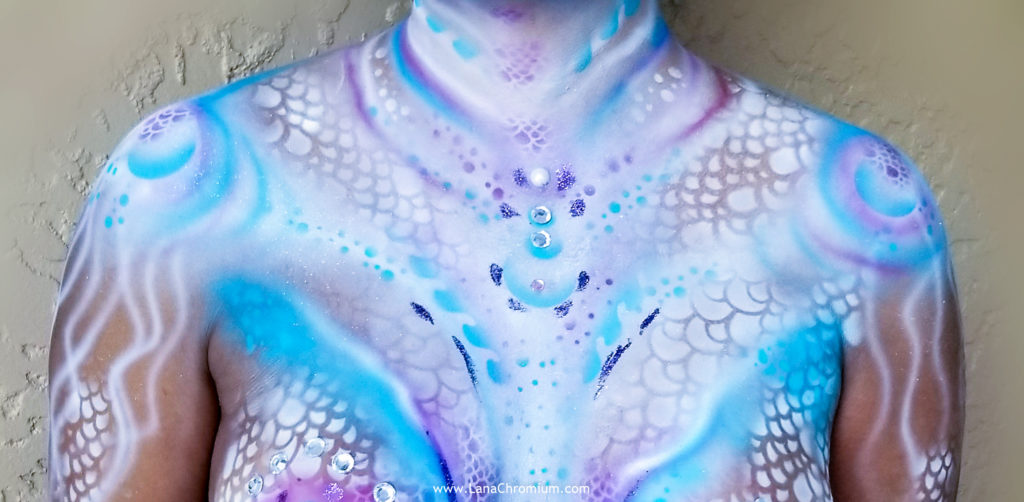 2. SKELETONS. A skeleton is one of the most chilling Halloween figures, but Fantasy Fest version has a sleek, startling beauty. This iconic look makes a bold statement about baring it all.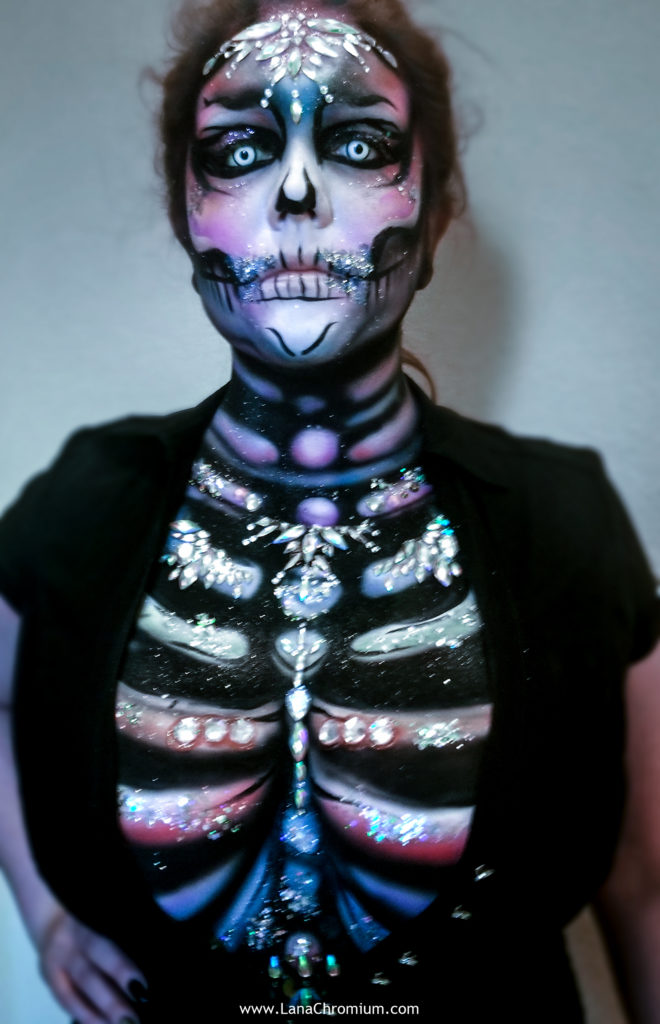 3. Games We Play – a theme inspired. These unbelievably sexy body paint cosplay will shock you.
4. Robots are the bomb! Lana Chromium spent 2 hours turning a man into a half-man, half-robot hybrid.
5. 'Westworld' inspired bodypainting by Lana Chromium. never too bloody!
6. ZOMBIE special FX make-up and airbrush waterproof body painting for Fantasy Fest 2018.
7. FLOWER TOPS – those are popular ones! to match your skirt or your eye color. With sparkles and gems. So cute and sexy.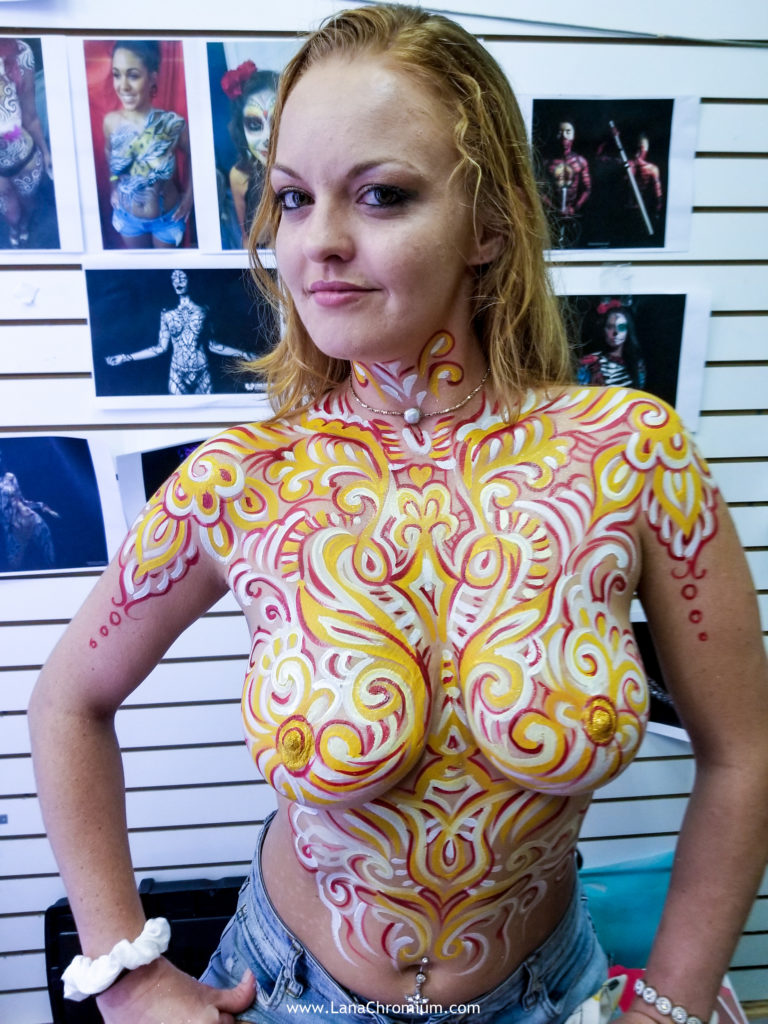 8. GOLDEN WARRIOR. Bes your own hero! There is nothing impossible for bodypainter. Golden armor – yes!
9. FULL BODY ABSTRACT bodypainting aka Cirque du Soleil costume
10. LION KING inspired temporary tattoo painted with waterproof body paint.
---
FAQ about body painting for Fantasy Fest 2019:
How much is Key West body painting?
The cost of body painting has many variables — including the amount of time, detail and materials needed for any given job. Prices can range from $100 to $1000 per person.
What is the theme for 2019 Fantasy Fest?
The theme for the October 2019 festival will be "In Tune but Off Key — Celebrating 40 Years of Fantasy."
---
FANTASY FEST 2019 BODY PAINTING SCHEDULE
SUNDAY, OCTOBER 20, 2019 – Lana Chromium will be body painting for Zombie Parade.
MONDAY, OCTOBER 21 – SATURDAY, OCTOBER 26, 2019 – Lana Chromium will be available during Fantasy Fest for body painting sessions. Body paint location on main Duval street in Key West, . Contact by email to artbychromium@gmail.com to schedule your appoitment & walk-in welcome! FYI schedule filling out fast.
– What is Zombie Parade?
ZOMBIE BIKE RIDE- A FAMILY FRIENDLY EVENT
Rise from the dead and join your newly awakened zombies as they gather at Zombieland in Fort East Martello at 2 PM to get their blood flowing, bodies painted, and mid-afternoon snack from 2-6 PM. Hop on your bike and join the thousands of costumed zombies at 6 PM when the zombie invasion heads down US1 to Duval Street for the Zombiefest in Downtown Key West.
---
FOLLOW LANA CHROMIUM ON SOCIAL MEDIA: