This project part of the #mondaymotivation.
💙💚💛 Playing with Watercolor Markers 💙💚💛
💥 That's very important for artists are to have playtime 💥
5 Tips for Your Monday to Unlock Your Creative Motivation
Increase the challenge of your project.
Try something you've never done before. …
Change your creative method for the stimulation of a fresh approach.
Create from a different point of view.
Forget about the goal and find the fun.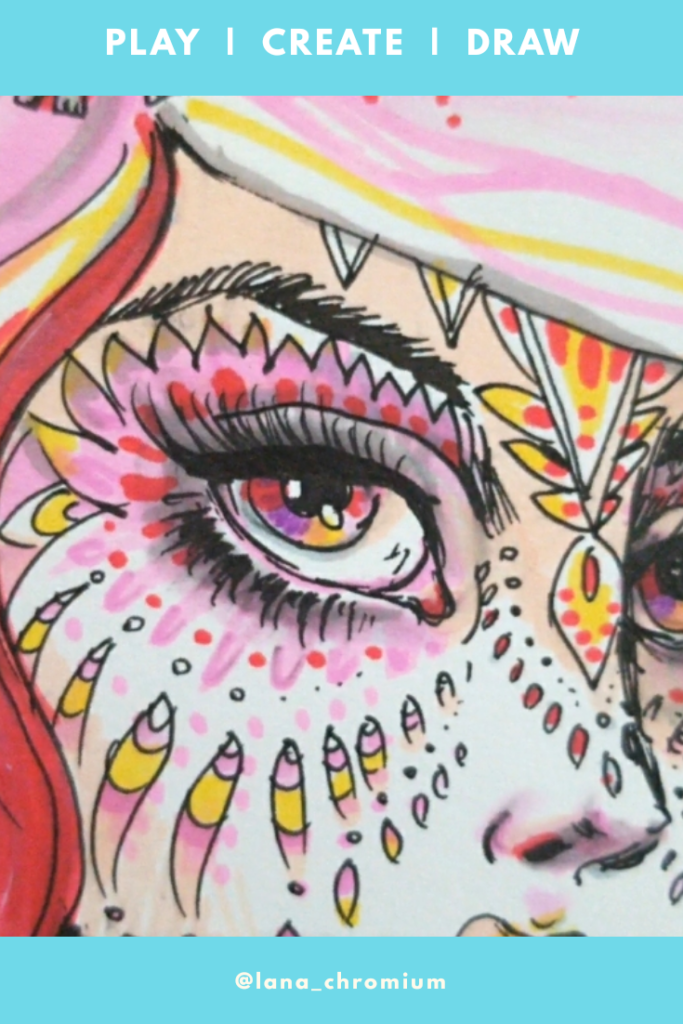 ---
💙💚💛 MAKE-UP CHALLENGE 💛🧡💜
Sometimes it's so nice to open a notebook full of ideas and sketches and draw something out your head on paper. this time I played with sketch markers. those markers could be layered like watercolors. pretty cool effect. and so much joy to play with 🍓
I like to do design sorta body art but in 2D on faces. You can take over this look with makeup. so if you are a makeup artist or just like to play? except the challenge to do it in makeup. #DoItWithMakeUpChallenge
💙💚💛🧡💜
tag me on your work. (Instagram @lana_chromium, Twitter @artbychromium) I will feature it in my stories 🤗💋
---
🦄 Power Animal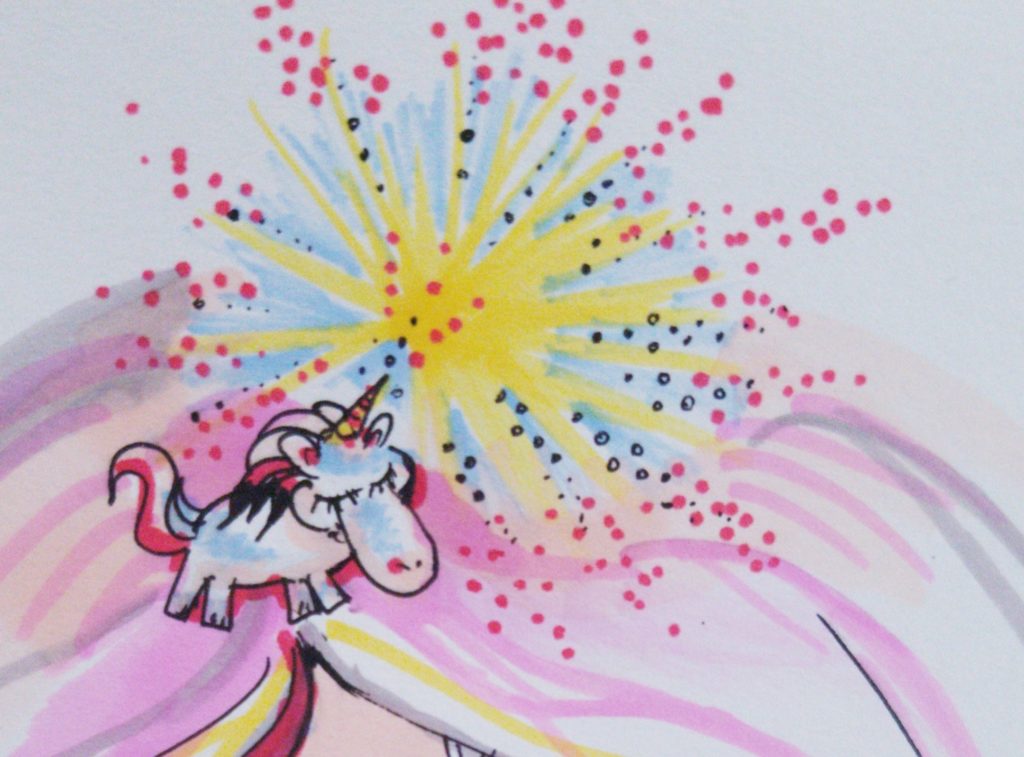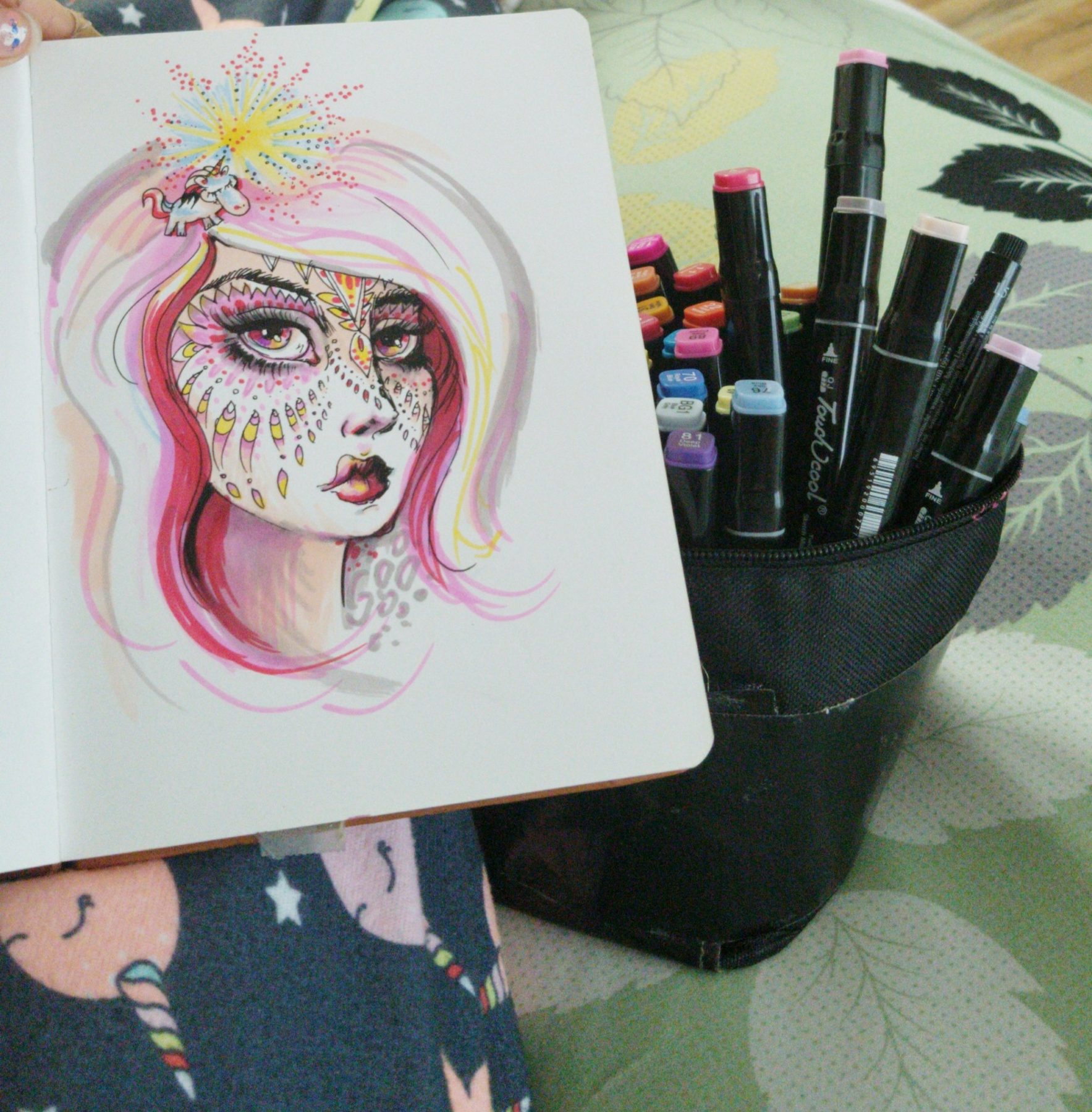 TIMELAPSE VIDEO
---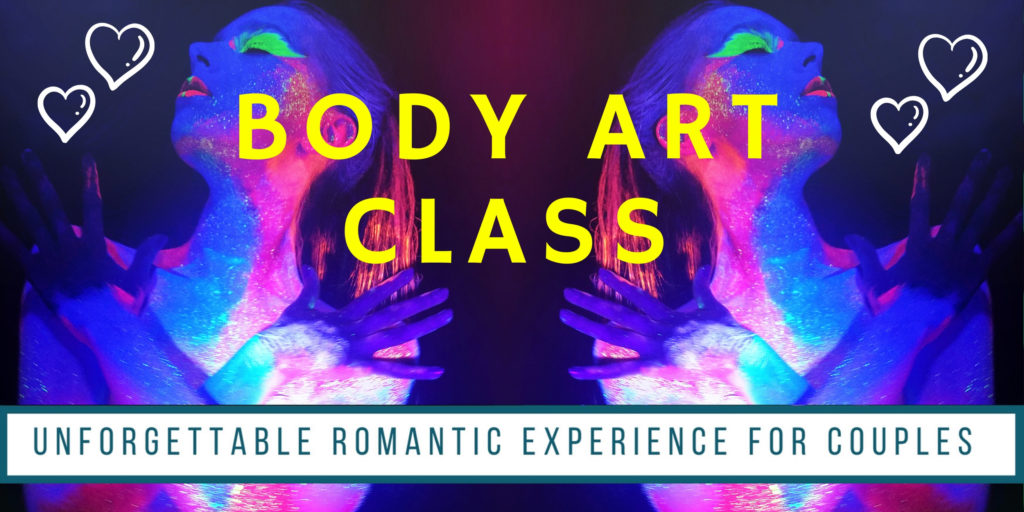 ---
SUBSCRIBE TO NEW BLOG UPDATES
#makeupchallenge #markerspainting #watercolormarkers #LanaChromium #sandiego #artist #art #newart #LanaChromiumFineArt #sketchbook #notebook #artsy #igart #igchallenge