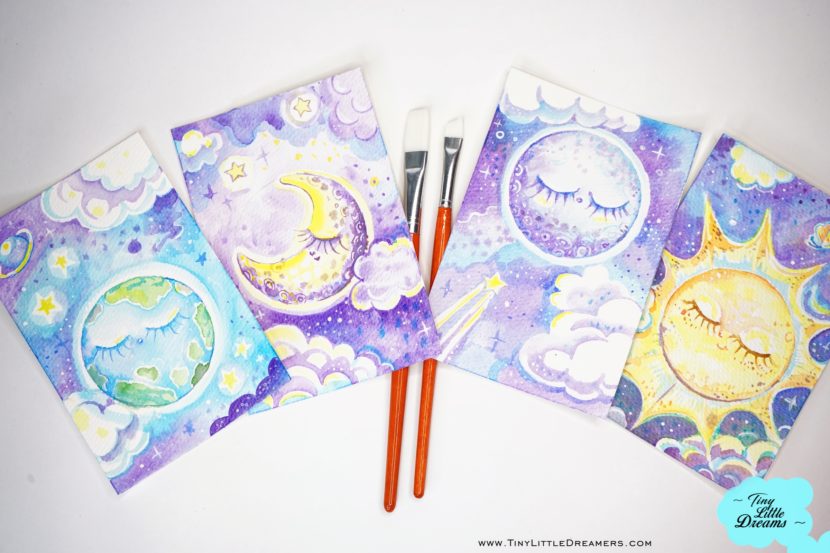 New celestial wall art for kids rooms & nursery. "Space Cuties" collection featuring moon, moon full face, sun & planet Earth.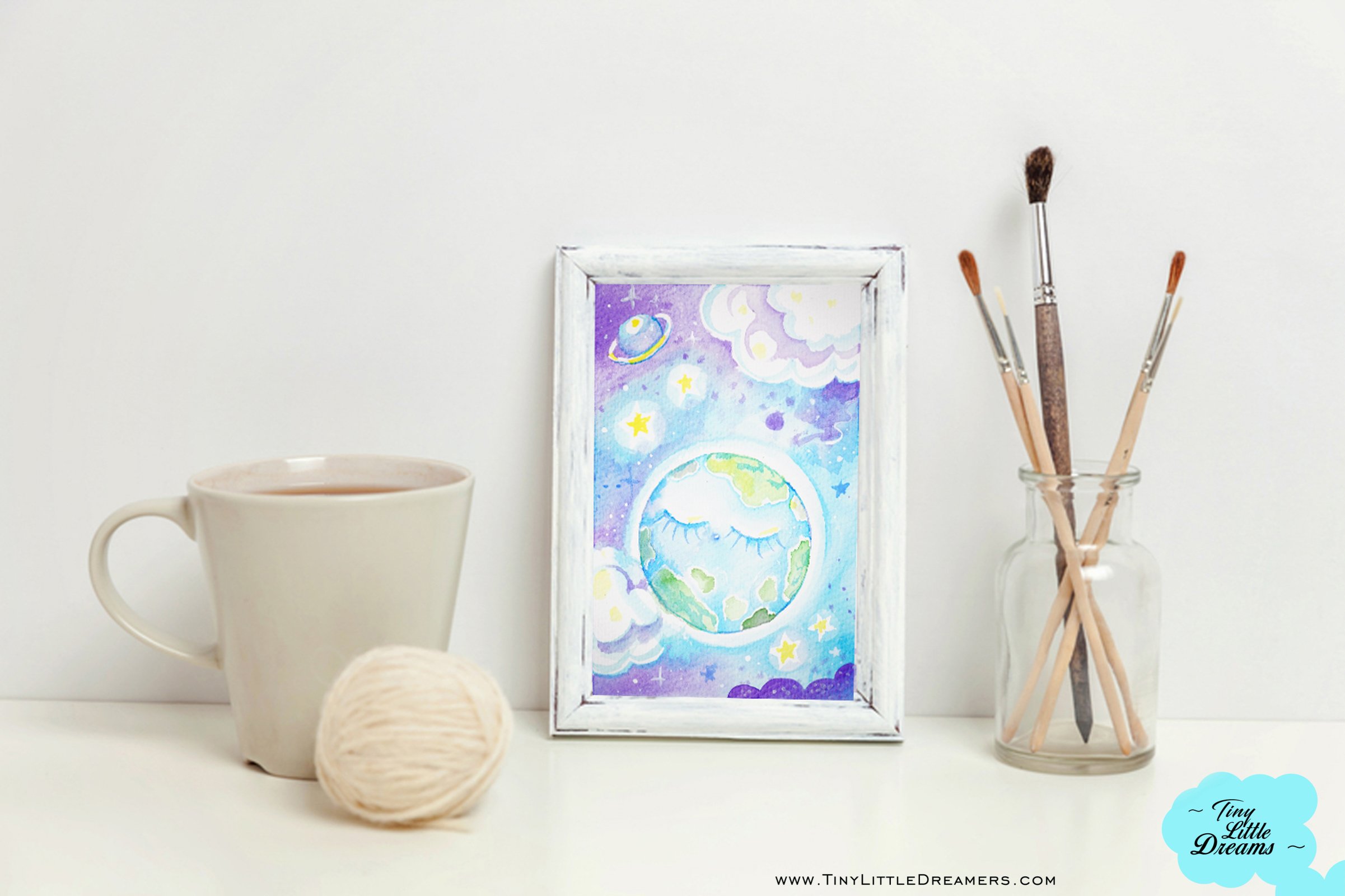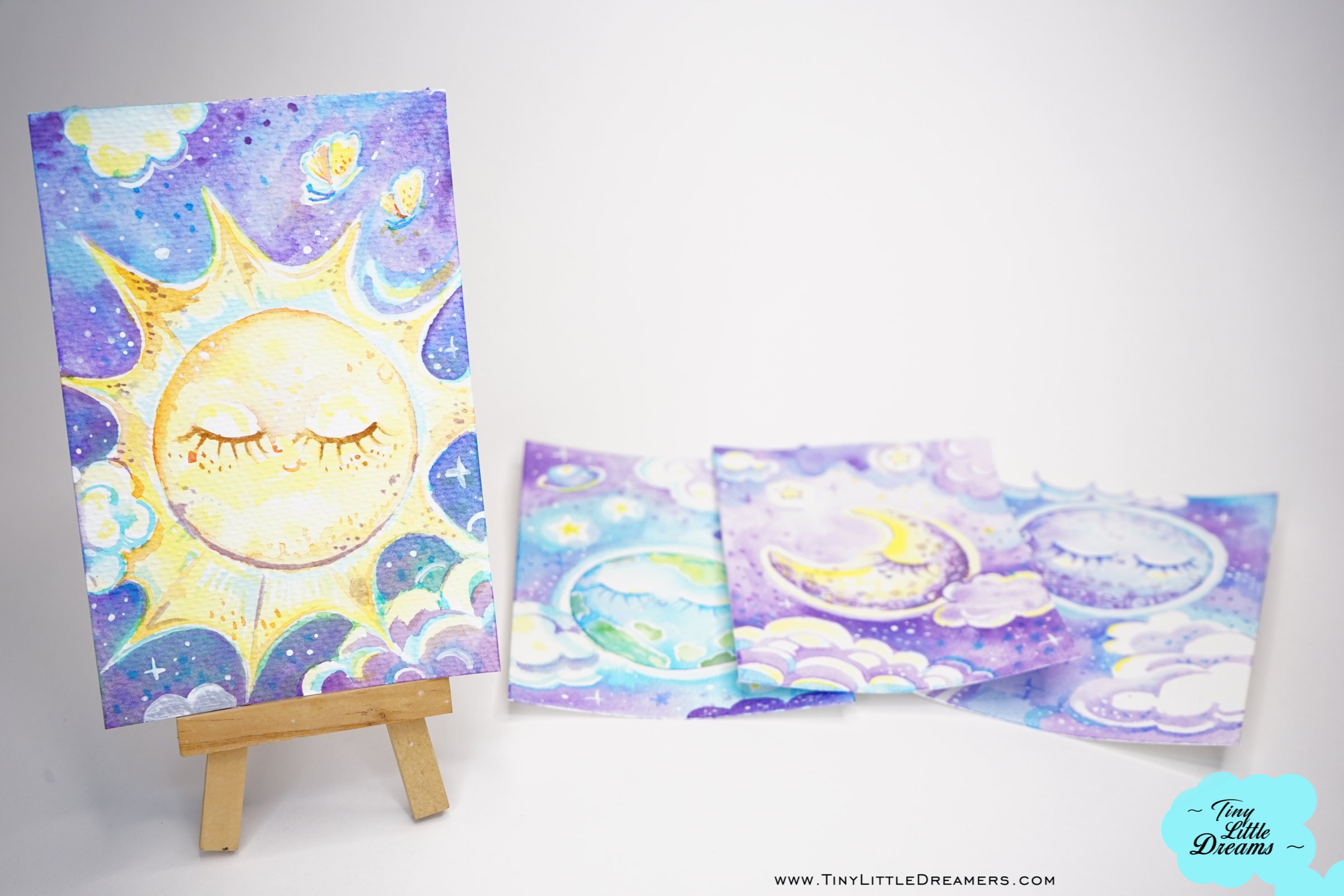 Original watercolors paintings on textures fine art paper. Only four originals. One of the kind. Signed by San Diego artist Lana Chromium.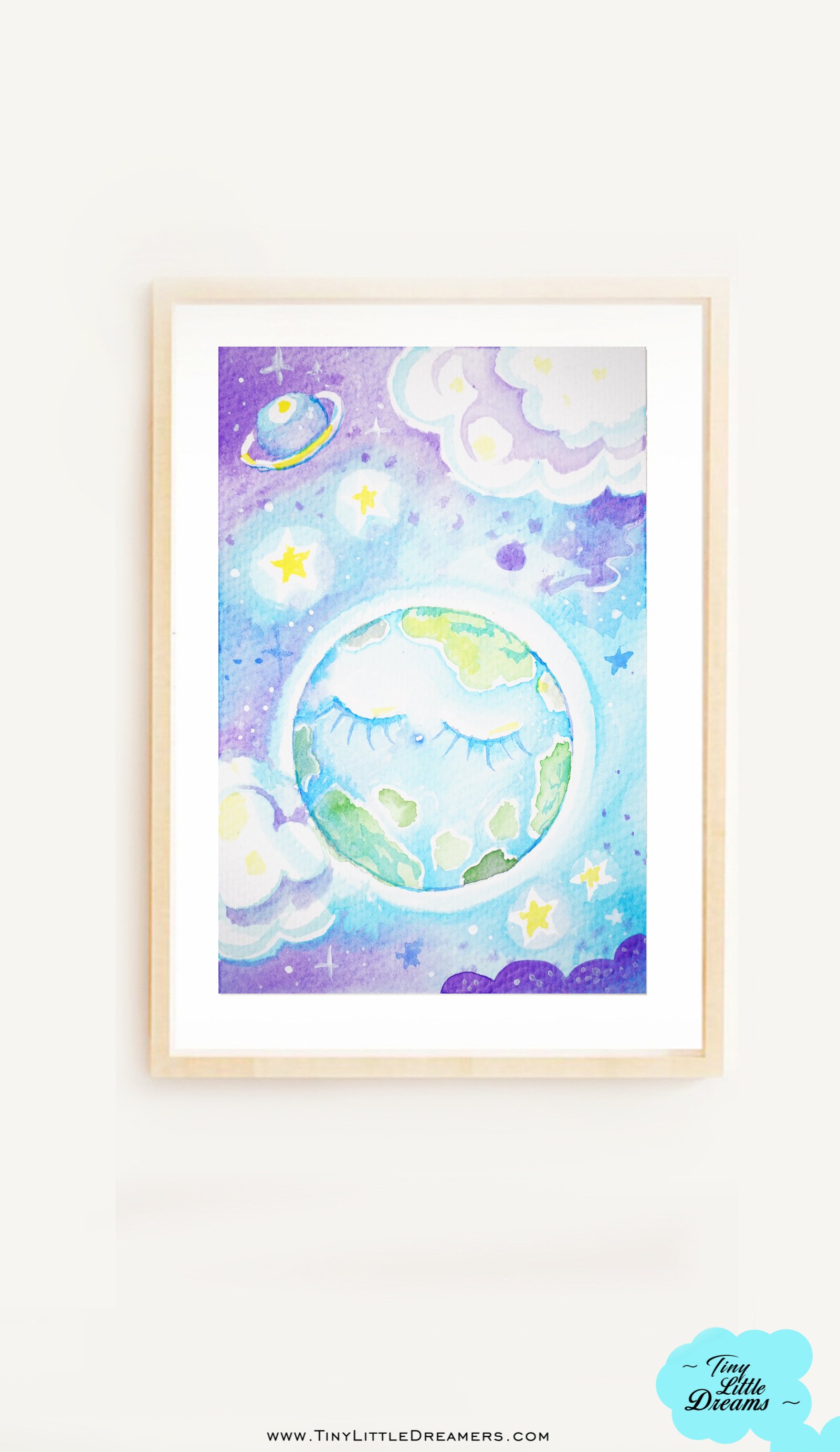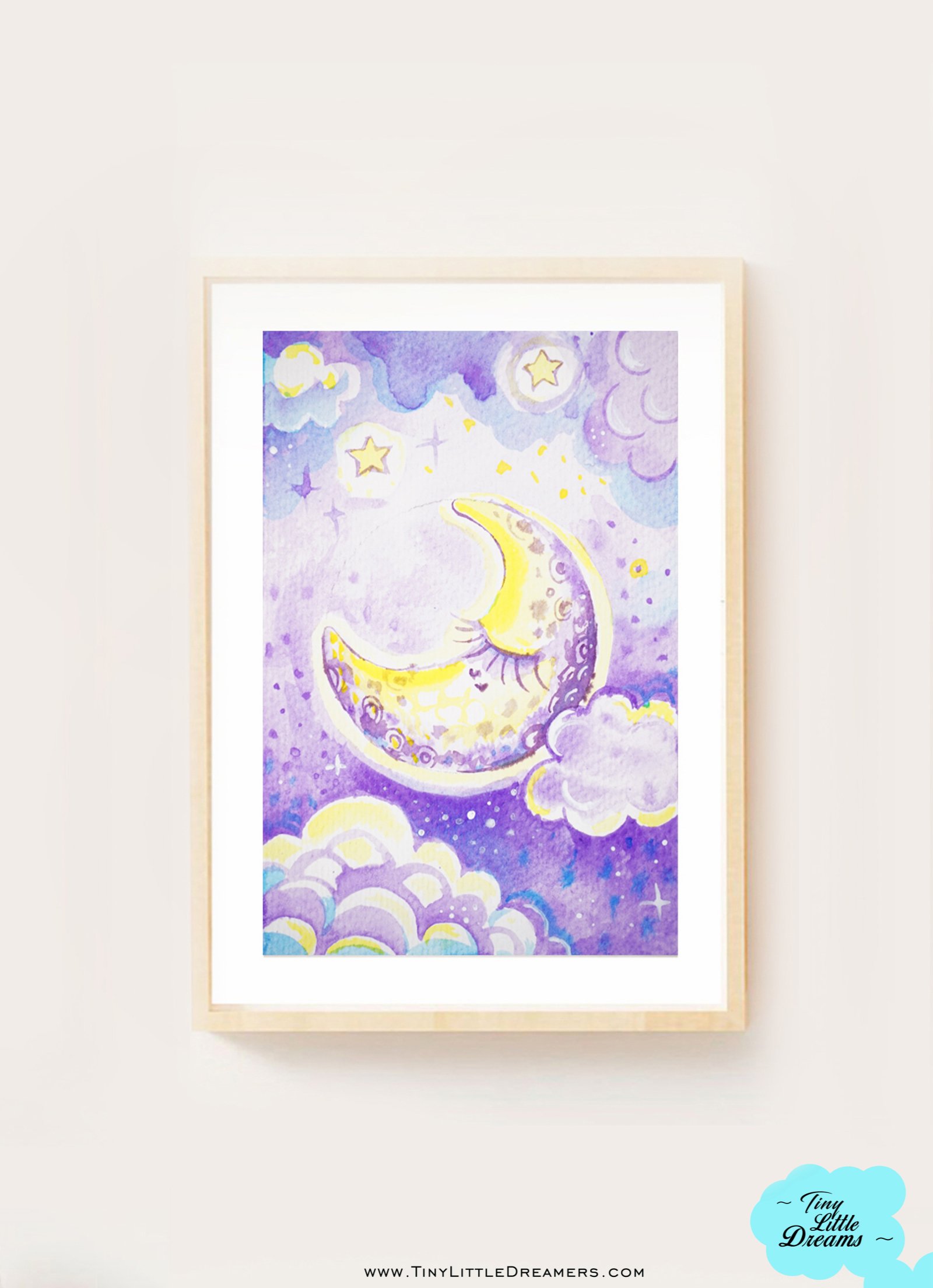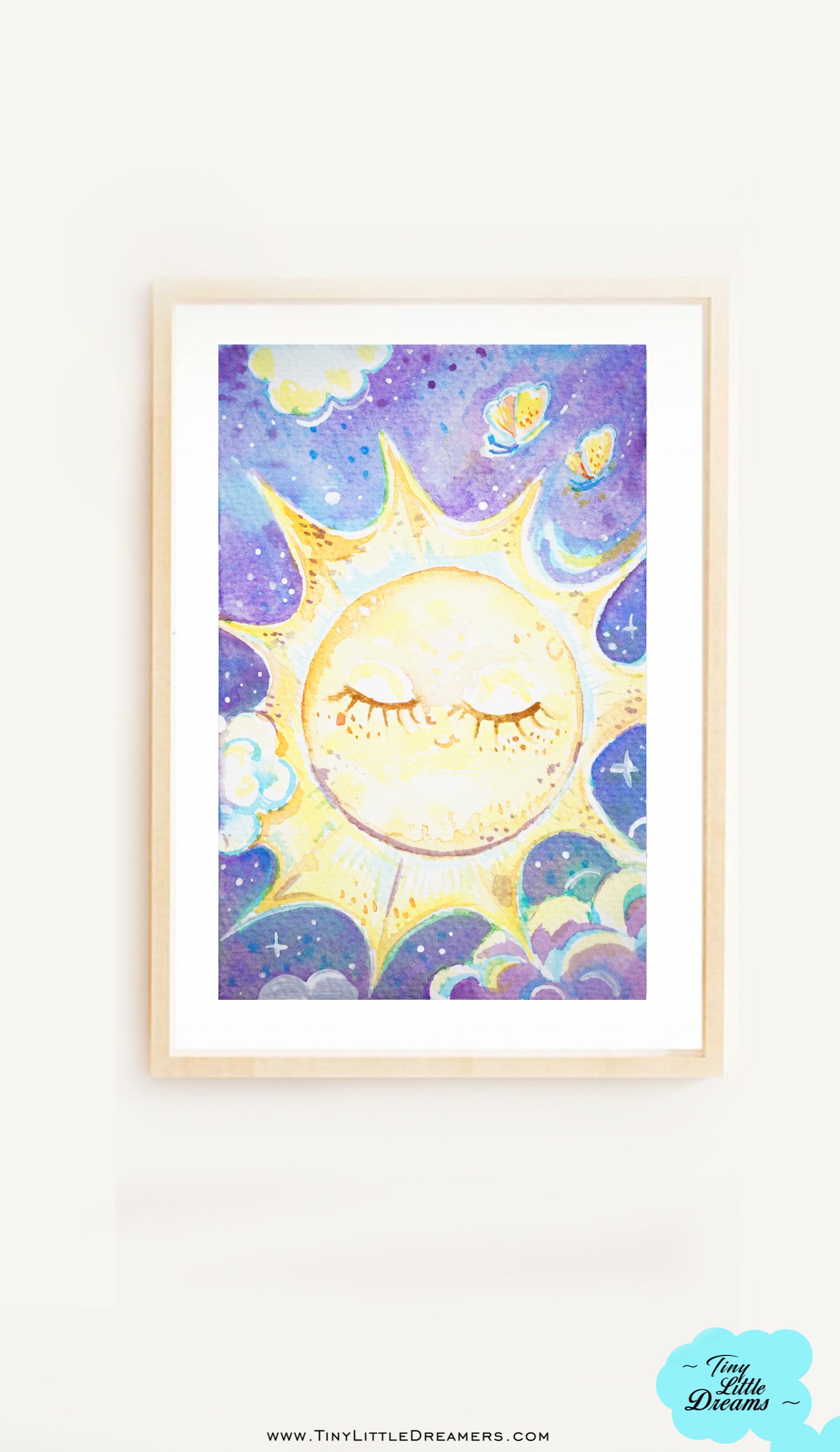 Also available as a digital download. You can print at home, local print shop or online using provided high-resolution file. This space theme painted in light blue, lavender with touch of sunshine yellow.
Above some inspiration ideas for babyroom or nursery.
Soothing and relaxing color palette.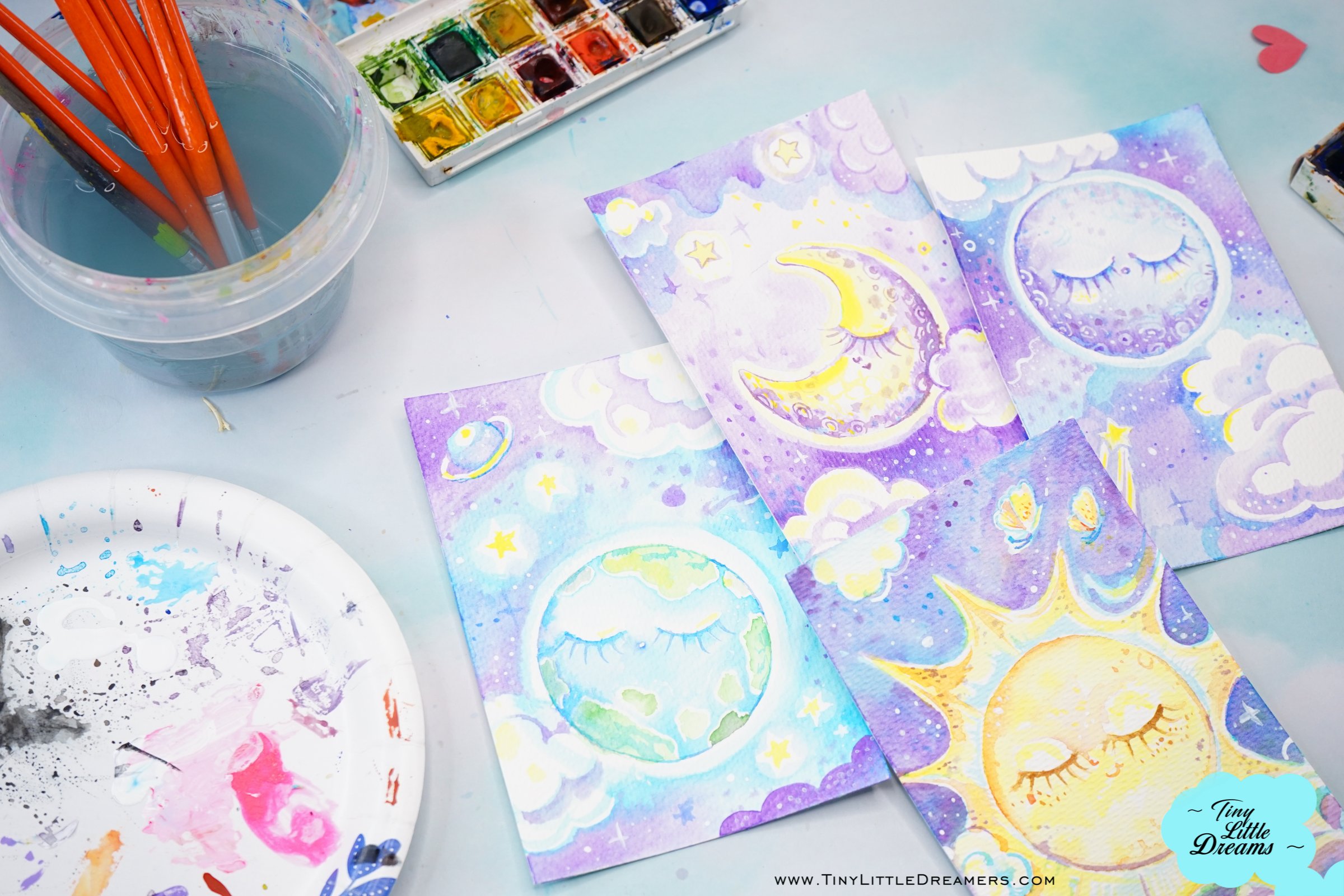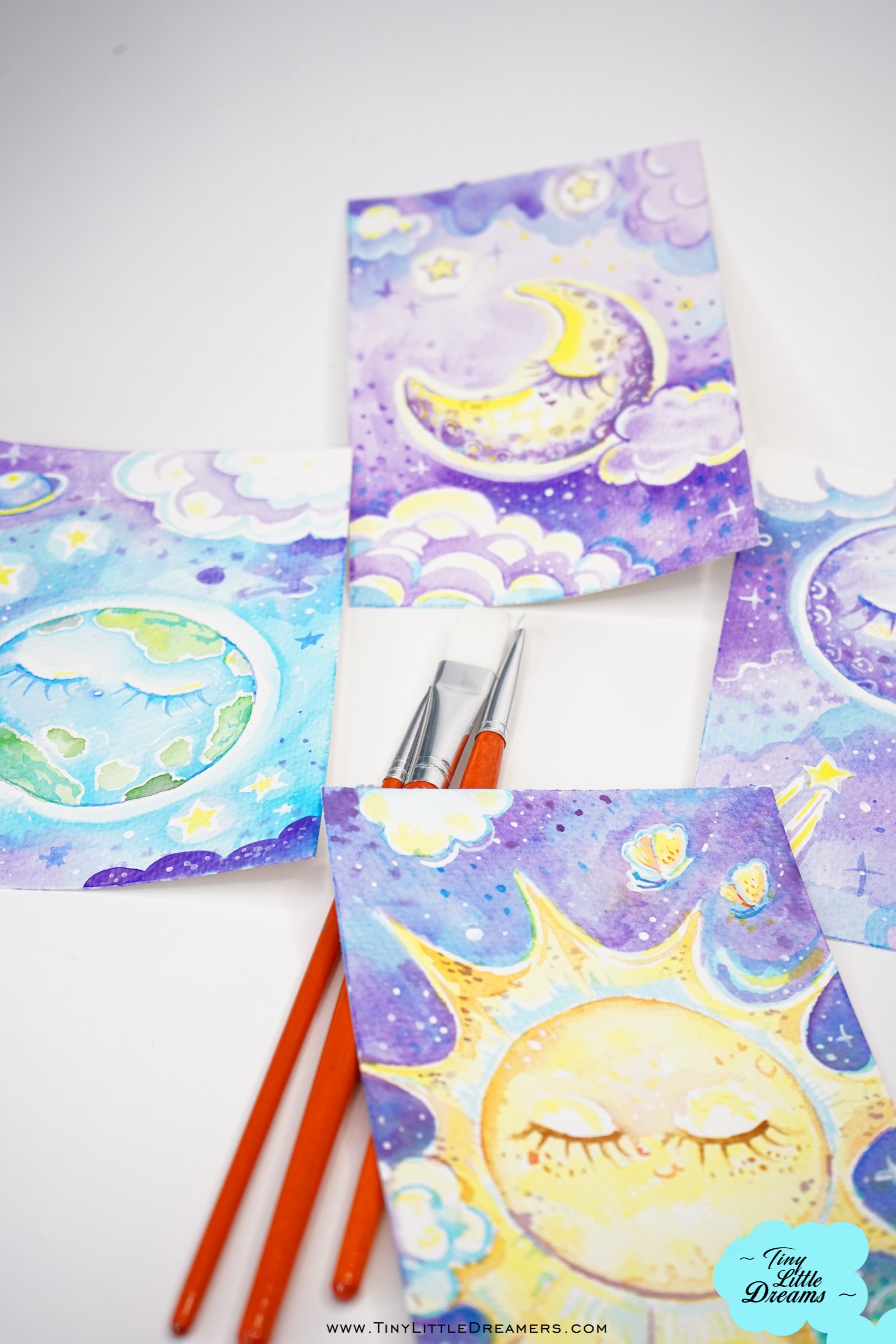 Could be amazing gift for baby shower, first birthday or surprise for expecting parents.
Let's dream!
Best,
Lana