Body painting for events | Guide for clients

10 Event Entertainment Ideas That Will Really Surprise Your Guests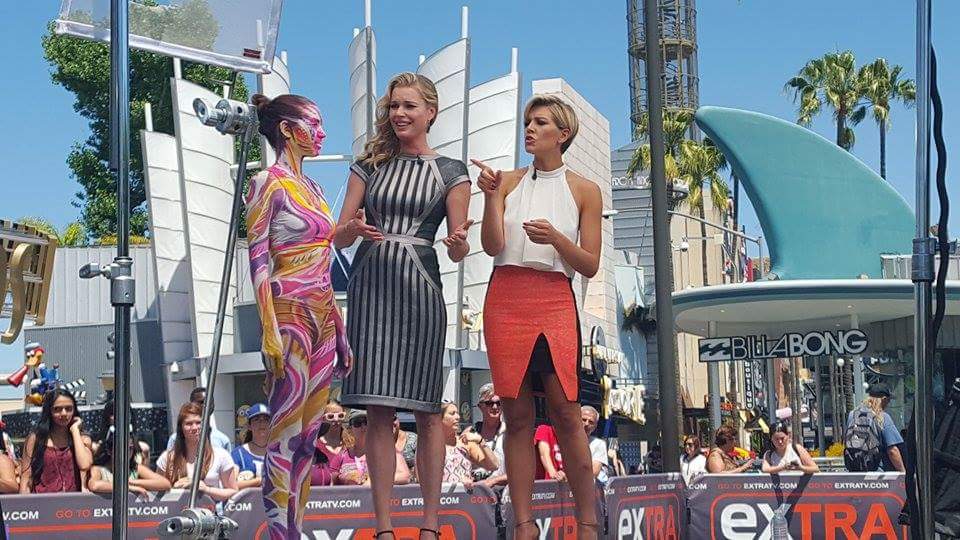 1. Live Bodypainting at Events
Your company logo painted on promo models is an amazing way to bring attention to your brand, event or convention.
2. Characters / Creature's body painted models for your event
Models or performers painted with glowing UV paint activated by blacklight
Roaming characters for events. This is full body bodypainting for the event in Los Angeles.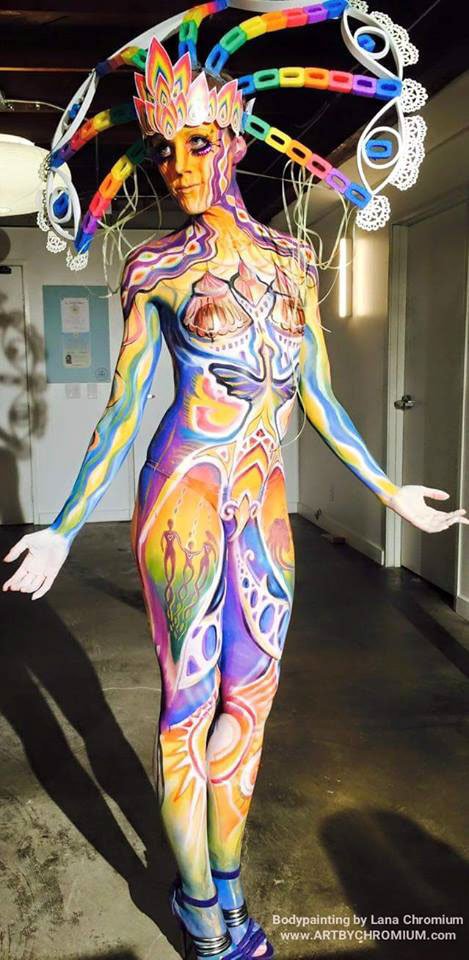 Performers painted like dolls or robots will bring attention to your event or party.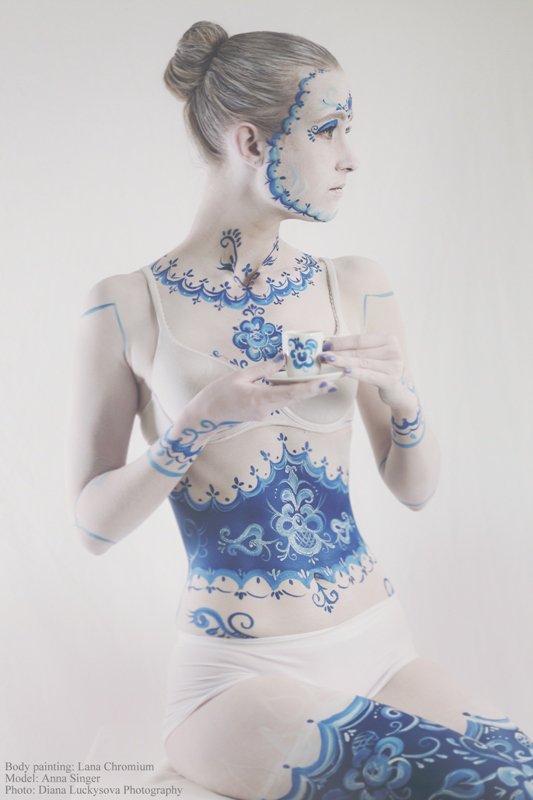 As I said Robots inspired bodyart always a hit! Especially that is painted on fit bodybuilder for health and wellness-themed event or at the convention.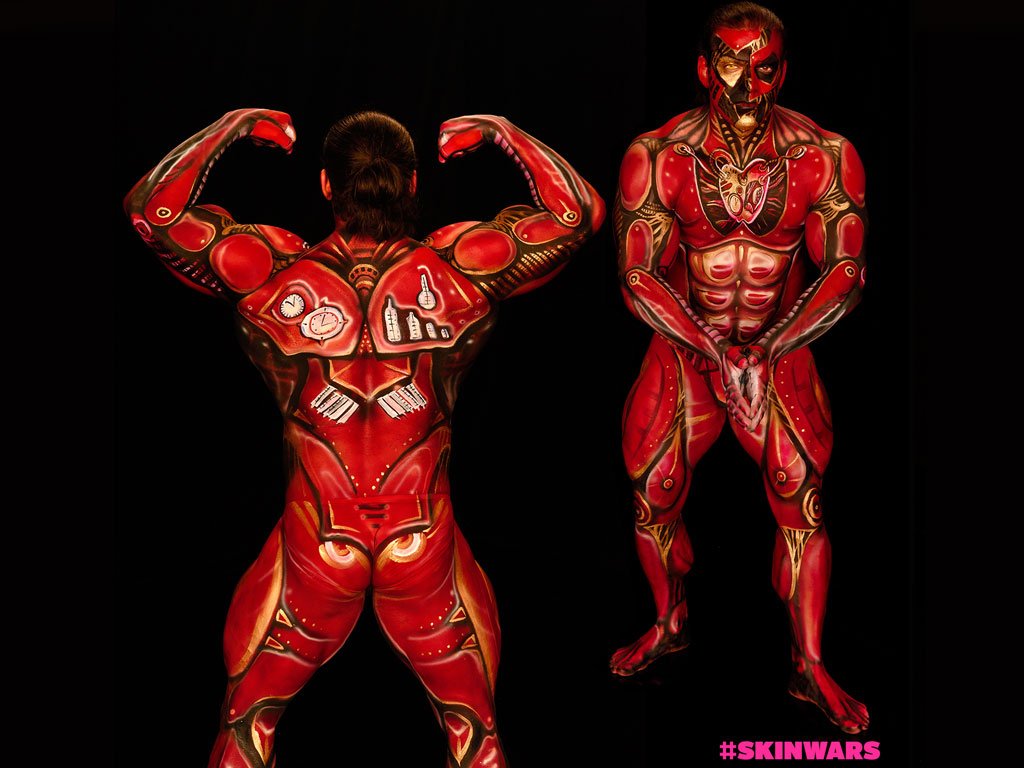 Chess and Alice in Wonderland inspired characters for Bridal shower or themed birthday. 
 
3. During spring-summer season Mermaid parties are very popular in Hollywood and Beverly Hills. Bodypainted to match their tales mermaids will be magical and unforgettable part of ocean themed event or mermaid inspired birthday party. 
SEE FULL UNDERWATER CREATURES GALLERY HERE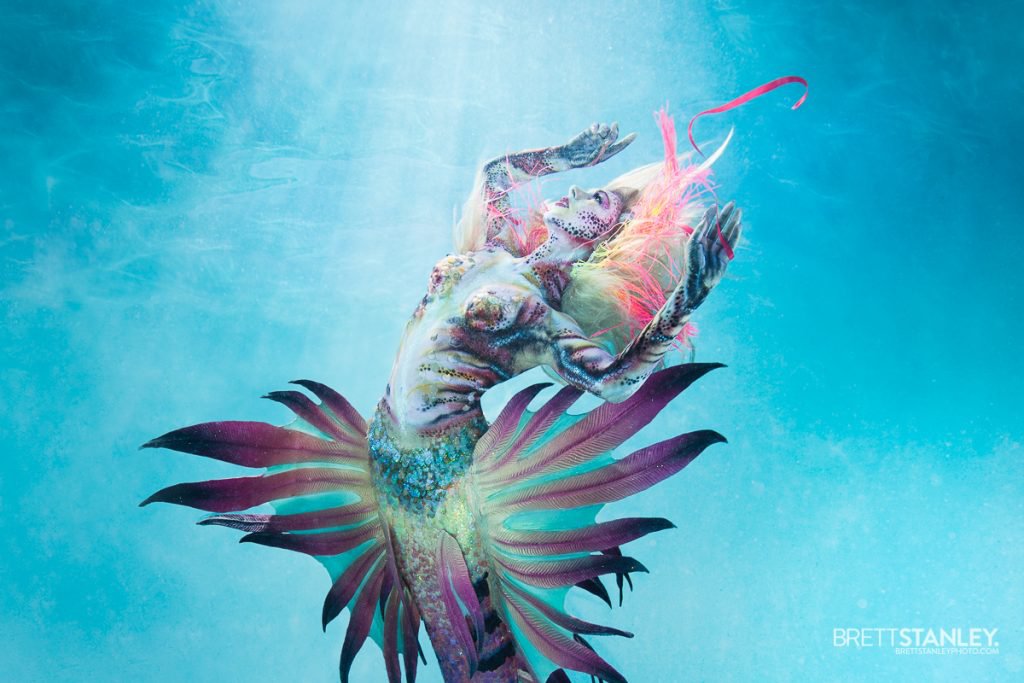 Fairies for Forest and Nature inspired events.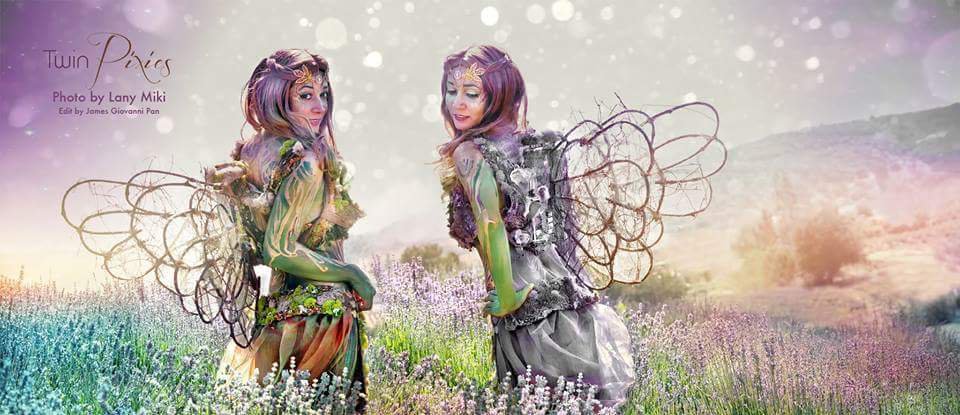 Nautical Princess bodyart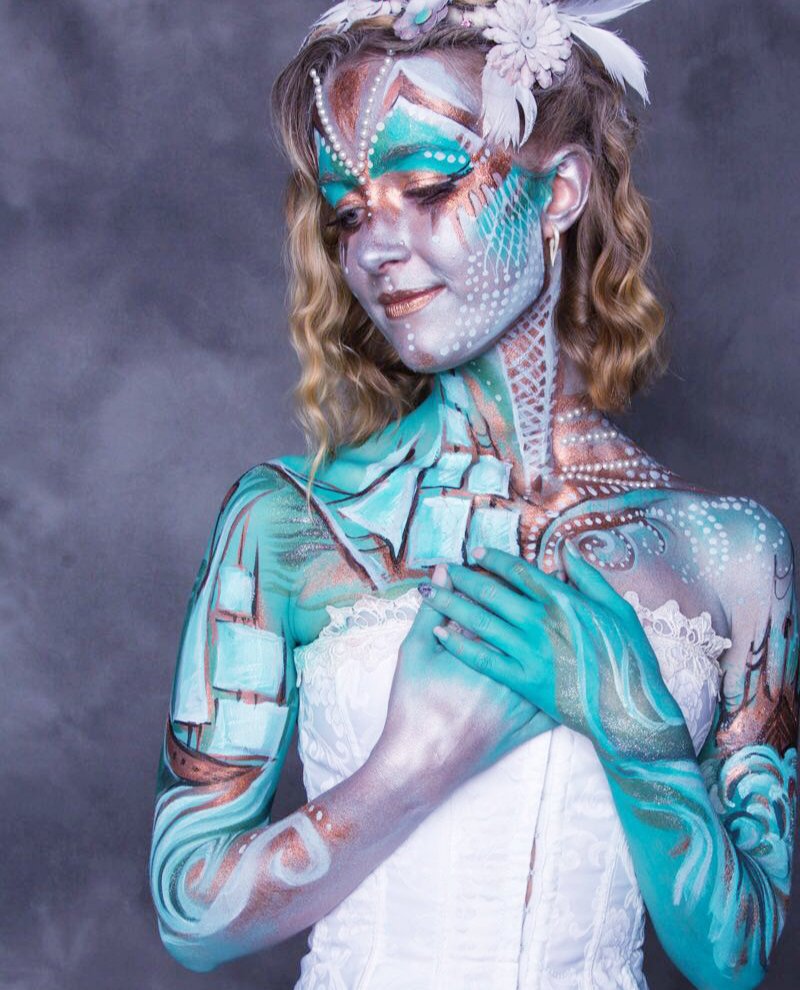 3. The event themed related body art on promo models
"FRIDA KAHLO" inspired body painting. 
LIVE bodypainting for "Paradise" themed event at San Diego Contemporary Art Museum 
Live body painting for San Diego Mardi Gras festival in Gaslamp Downtown.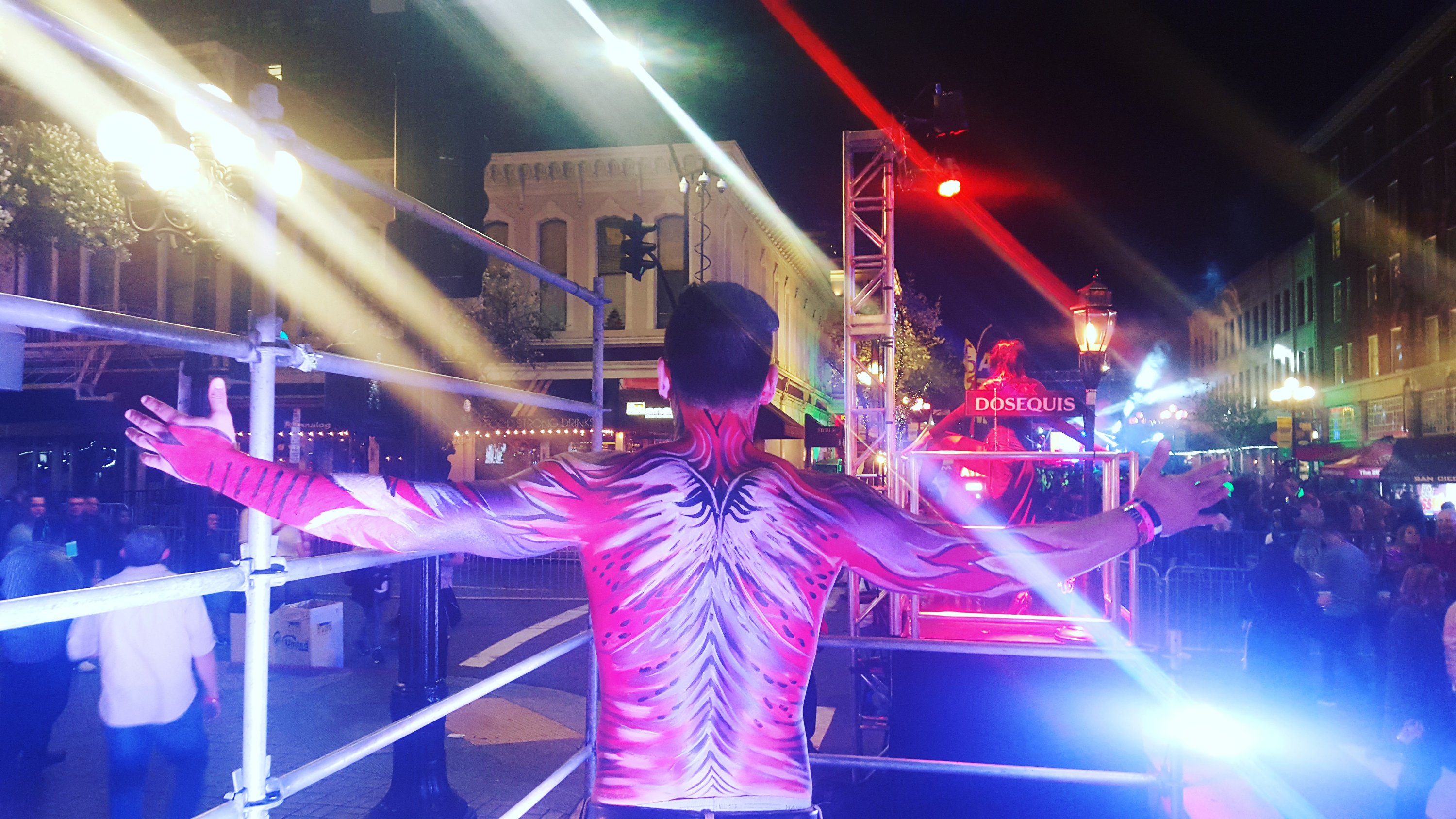 Sugar skull painted for Day of the Dead inspired event or celebration.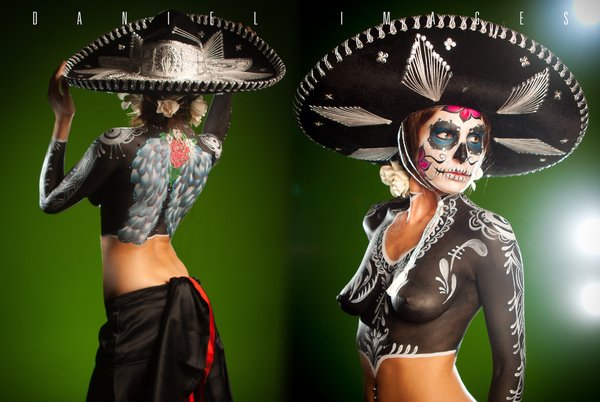 4. Airbrush body painting performers for your event.
Type of performers getting their body painted for their act: 
Contortionists
Acrobats
Dancers
Fire spinners
Aerial silk/ hoop performers
Circus performers
Jugglers
5. Body painting guests or visitors at your event
I painted happy moms attending Family festival in San Diego. Live bodypainting in the booth selling products for kids and baby care.
6. UV body art on promo models or party guests.
Live bodypainting for "Dolce Ardor" opera song release. Painted singer Andrea.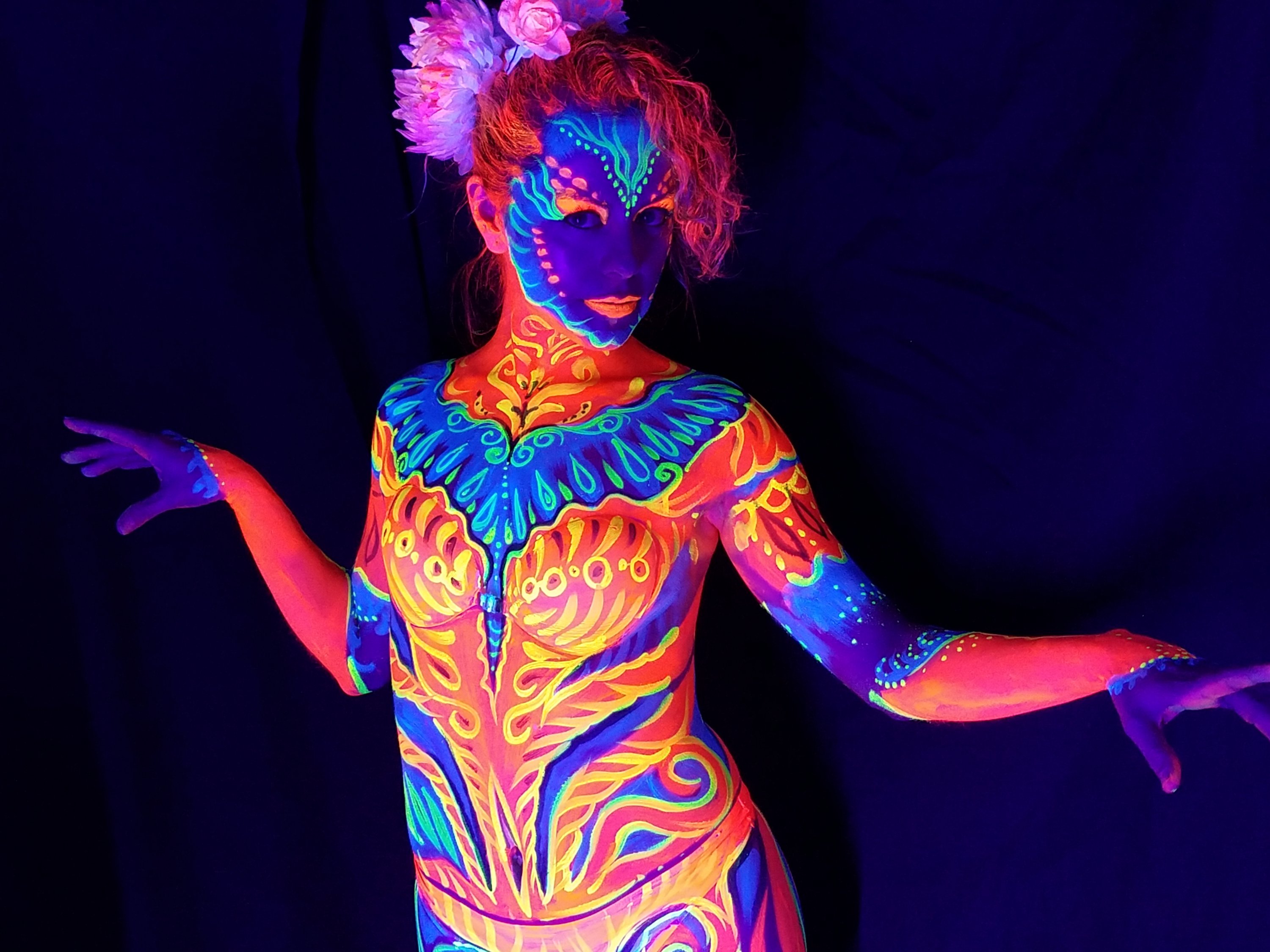 Accents on quests: little doodle on the back.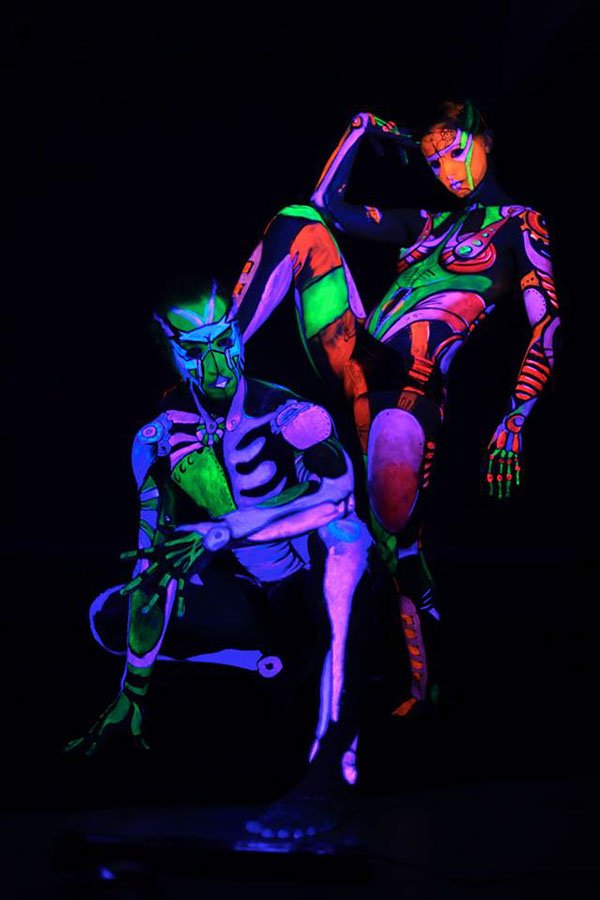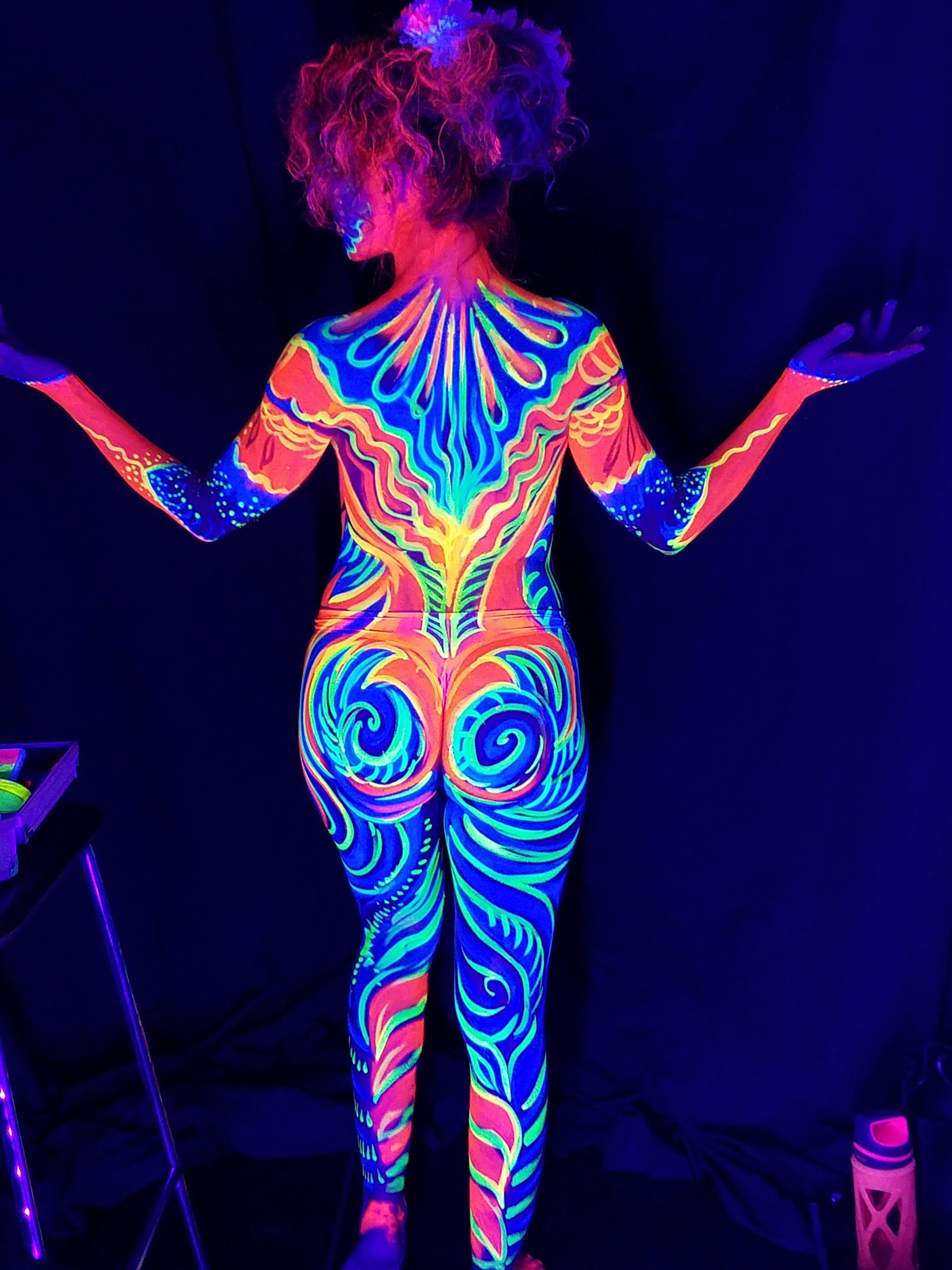 7. Animals. Performer's body painted like animals to entertain your guests.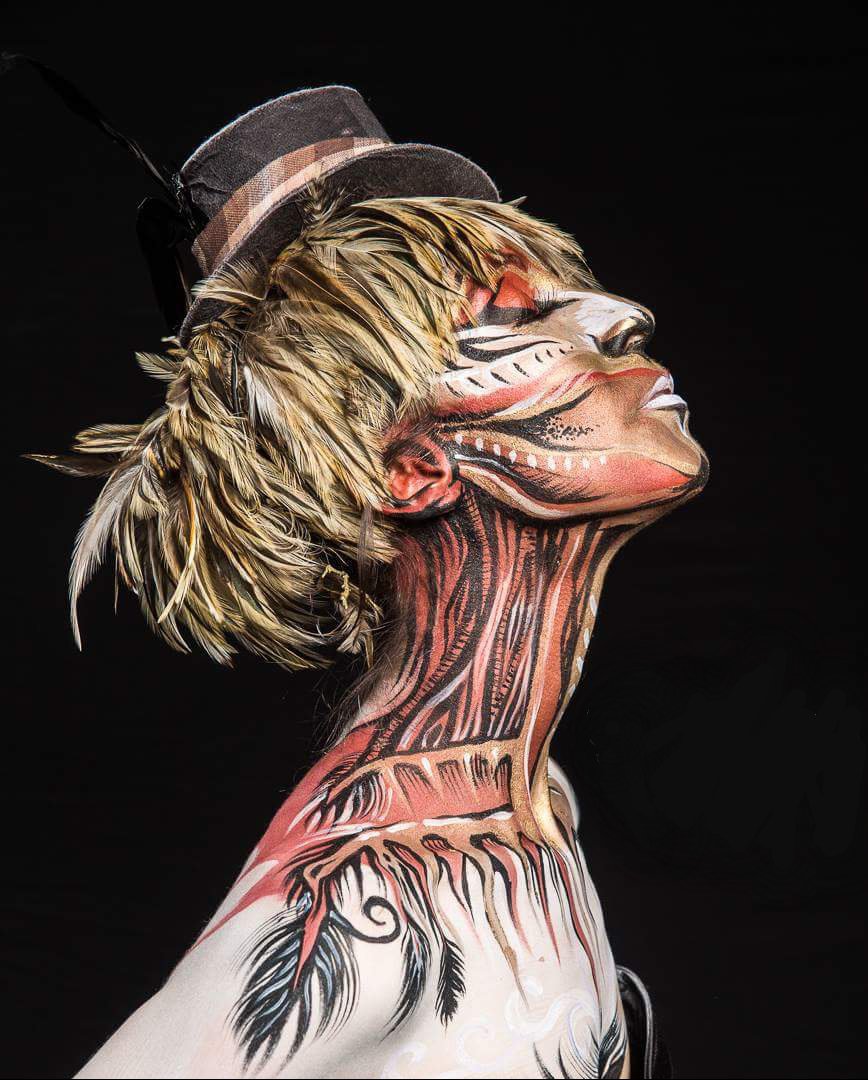 Bodypainted XBOX designer Paul. into video game character he created for XBOX booth presentation at Comic-Con International in San Diego.  
SEE MORE COMIC-CON BODYPAINTINGS
8. Comic book characters. Performer's bodypainted like famous hero and villain from Marvel, DC or popular movies.
For example:
Ghost Rider bodypainting for Comic-con International 2018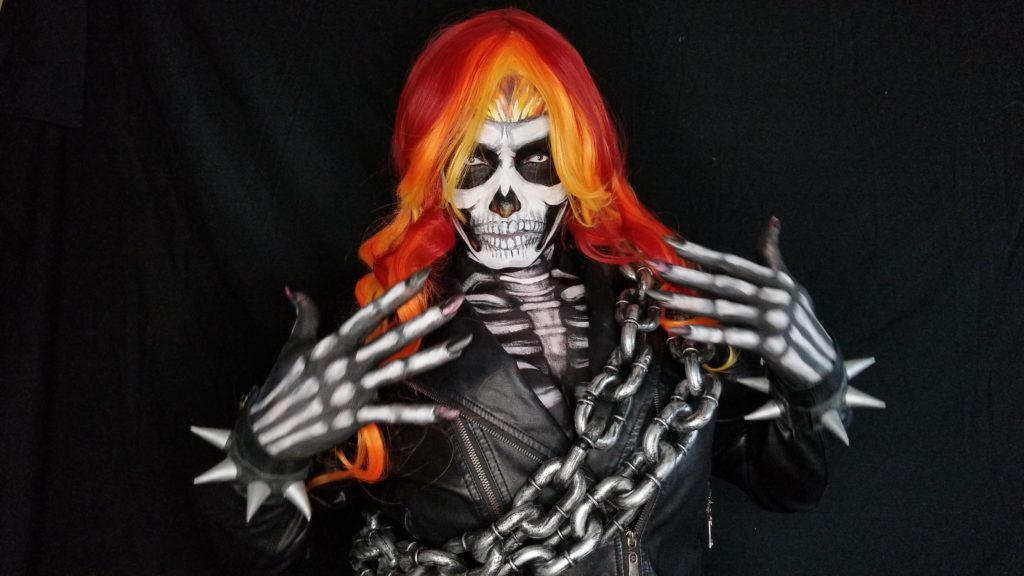 She Hulk airbrush bodypainted costume
Sea Gods inspired body painting
8. Leaving statues. Performer body painted like bronze gold or silver or statue.
9. Camouflage body painting. Blending model into Background.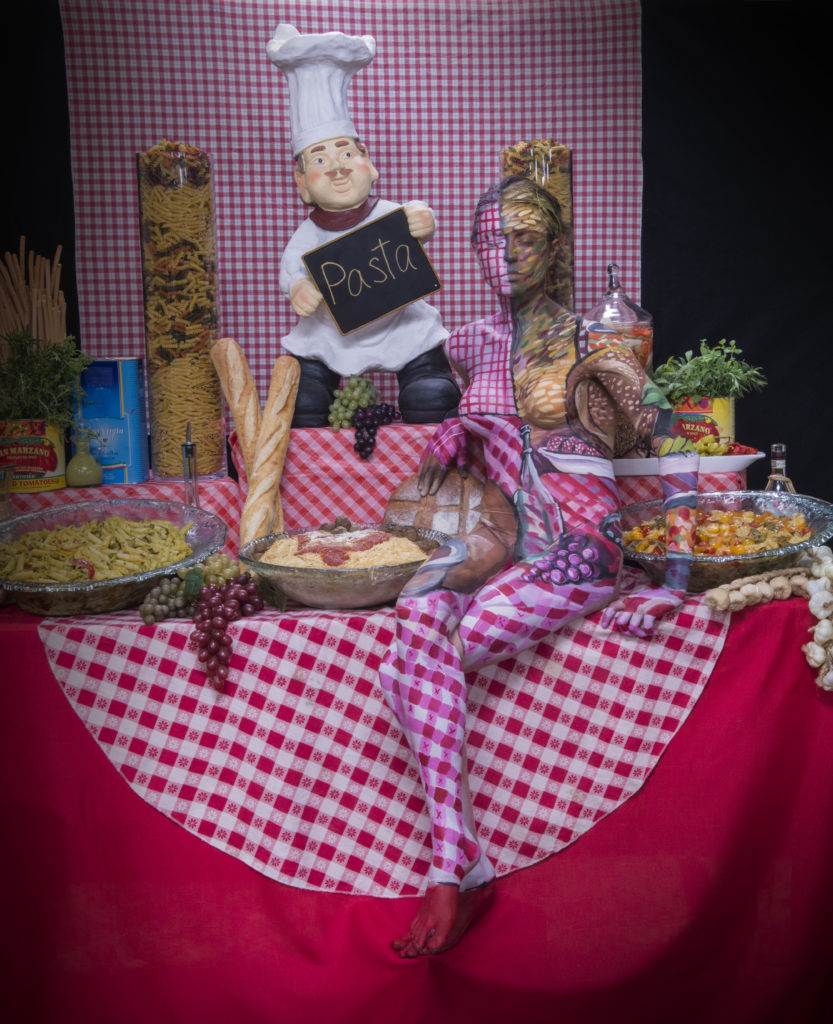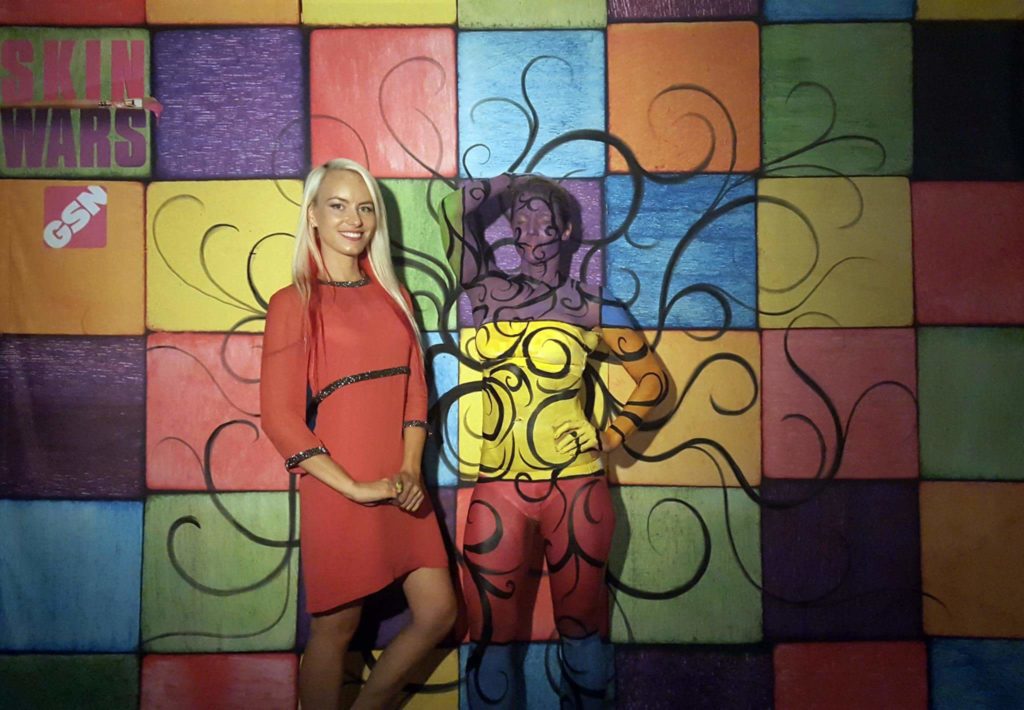 10. Multiple model body art illusion. Art illusion brought to life with bodypainting on 2-6 models at one. Artist uses two and more models painted with multi-colored paint to create incredible illusion. Your guests would not believe their eyes!